Looking to Play Multiplayer Games on your iOS Device with your Friends and Family. Here are the Best Multiplayer Games for iPhone.
Discover the ultimate mobile gaming experience with our handpicked selection of free multiplayer games for iPhone. Whether you're craving intense competition or cooperative adventures, these games offer endless hours of entertainment and camaraderie with friends.
From fast-paced shooters to strategic puzzlers, embark on thrilling multiplayer journeys right from the palm of your hand. Get ready to join the ranks of mobile gaming enthusiasts and dominate the virtual arena with these top iPhone multiplayer games to play with friends and family.
Best iOS Multiplayer Games
Here are the Best Free Multiplayer Games to Play with Friends and Family Online or Offline.
1. Vainglory 5v5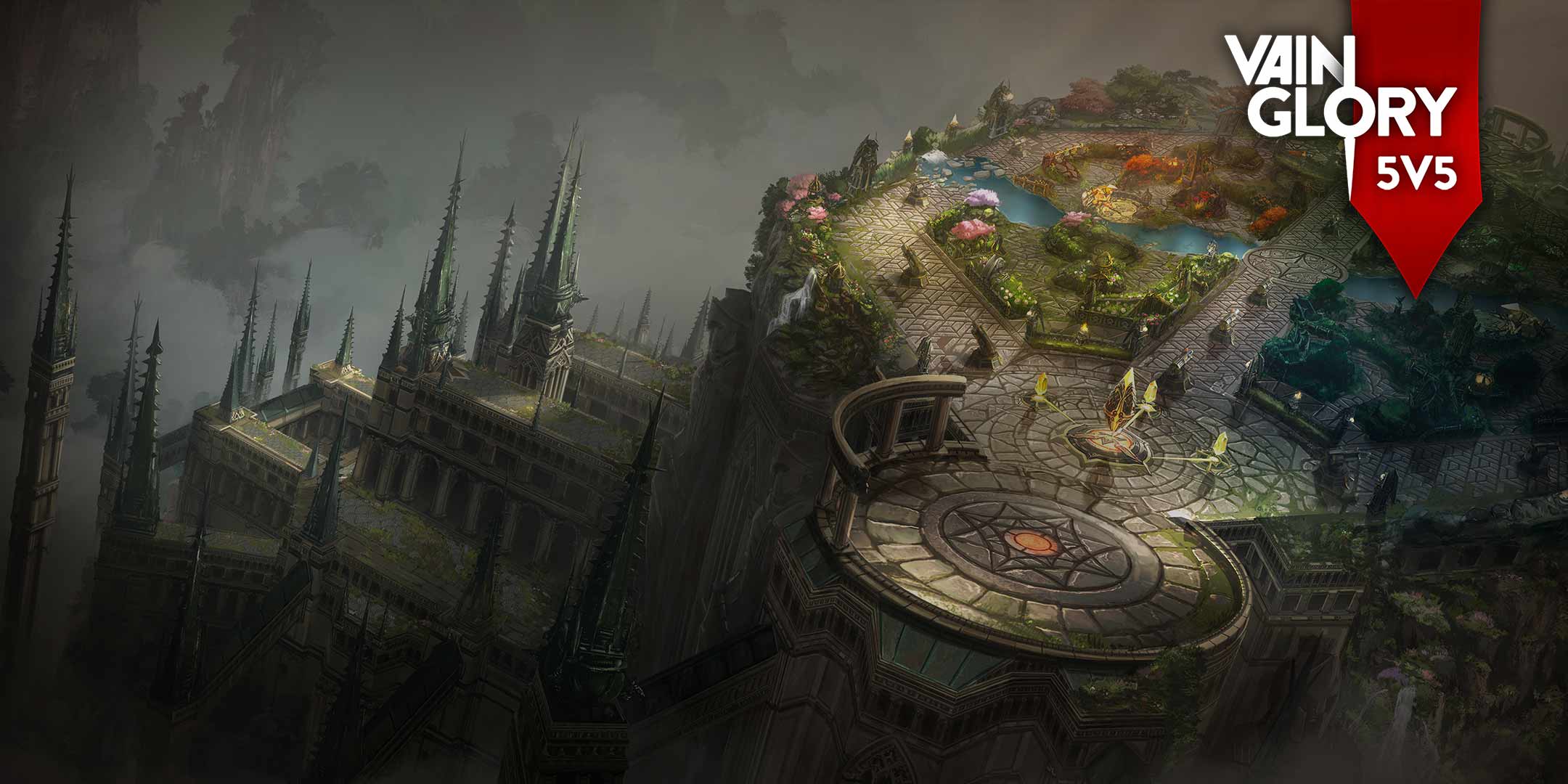 Vainglory 5v5 is a thrilling multiplayer game created especially for iPhone devices it immerses players in action and moves at a breakneck pace while immersing them in magnificent fantasy settings and dramatic combat. Vainglory 5v5 pits two teams of five players against one another in a battle to strategically take and destroy the opposing team's base while protecting their own.
With a wide variety of heroes to select from, each with a distinct set of skills and playstyles, players may put together effective plans and cooperate to outwit their rivals. Players looking for furious multiplayer action on their iPhones will find the game to be aesthetically appealing and addicting because of its simple touch controls and amazing visuals.
2. Arena of Valor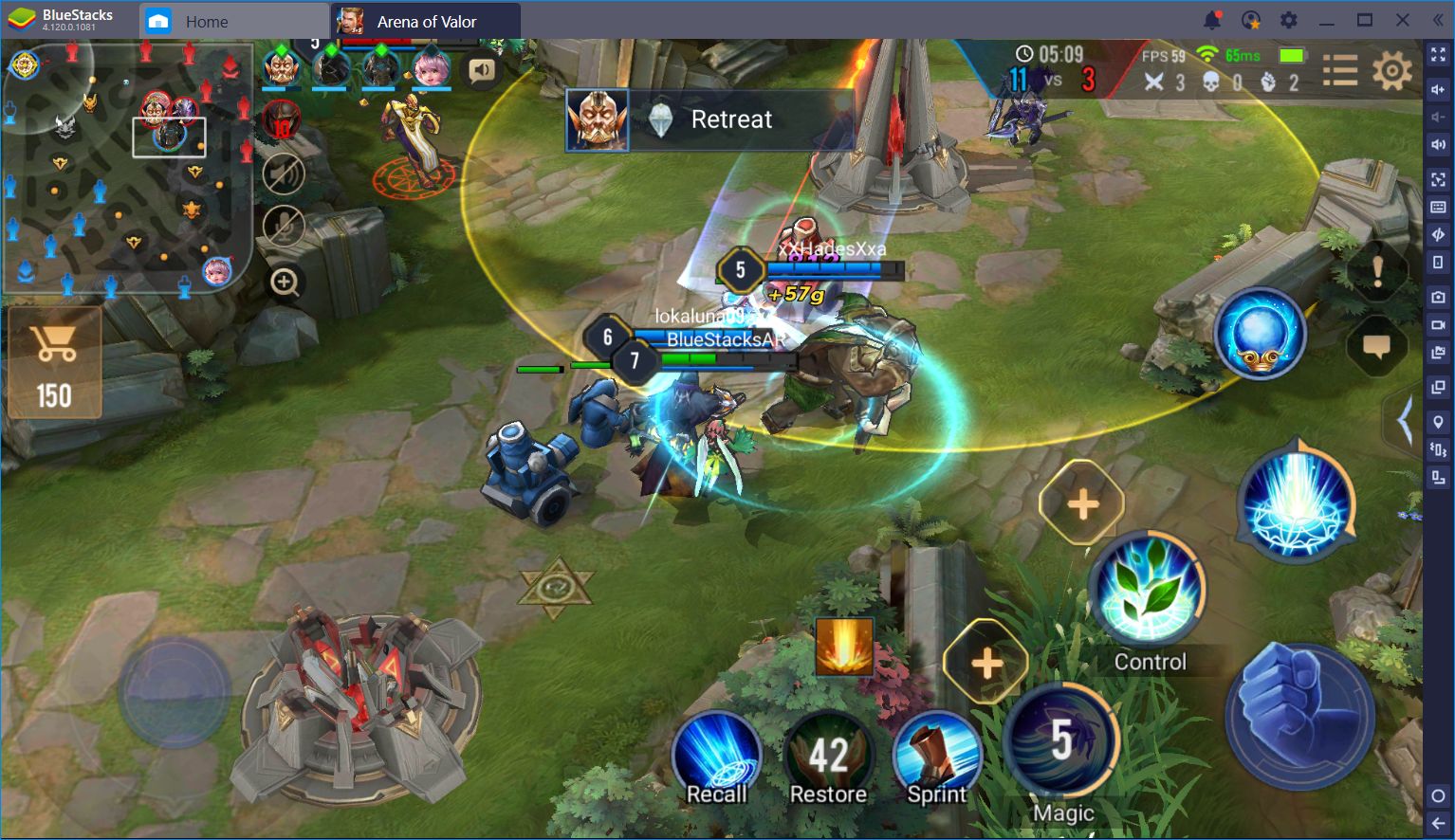 The Popular iPhone multiplayer game Arena of Valor features dramatic, action-packed combat. Players compete in frantic 5v5 rounds while methodically navigating different maps and making use of a broad variety of distinctive heroes with unique skills.
The game offers an immersive experience with beautiful visuals and easy controls, allowing users to team up with friends or fight against people from across the world in a fierce online arena. Arena of Valor, an engaging multiplayer game for your iPhone, lets you choose to either concentrate on strategic gaming or participate in spectacular battles.
3. Bowmasters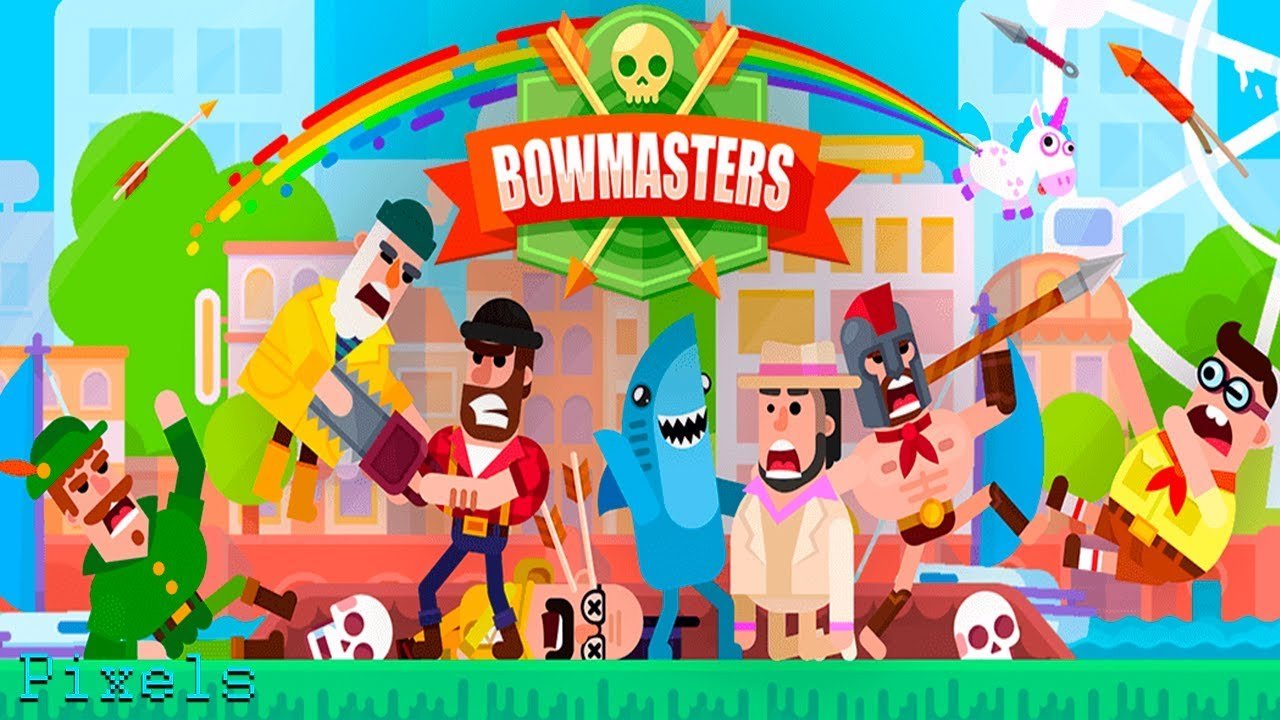 Bowmasters is a hilariously chaotic multiplayer iPhone game that blends talent, strategy, and fun. Experience a fast-paced and addicting archery fight against friends or gamers from across the world. Players must aim carefully and plan their shots to fight enemies and prevail in this game, which features various distinct characters and an assortment of wacky weaponry.
Bowmasters delivers unending fun and hilarity in its pursuit of bow mastery, whether you choose the problematic single-player game or the fierce multiplayer showdowns.
4. Dots and Boxes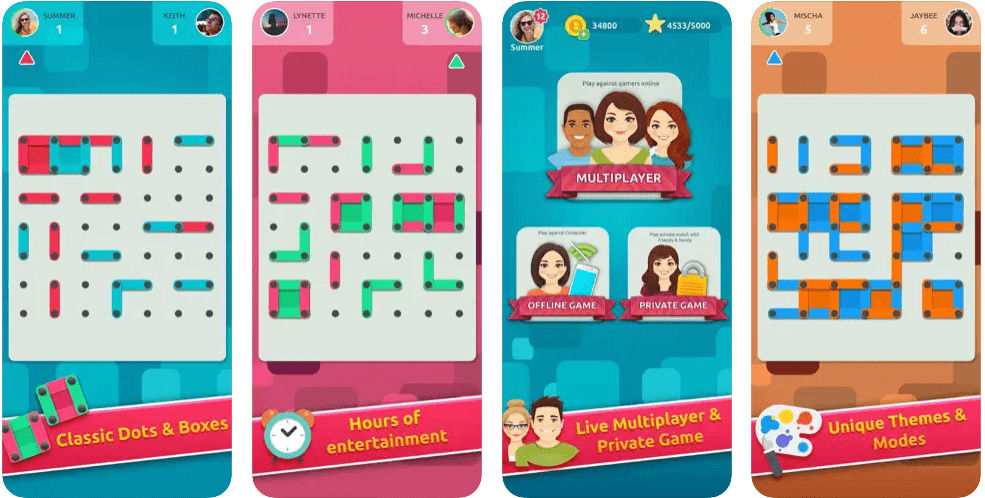 Dots and Boxes are another well-liked iPhone multiplayer game that blends strategy and rivalry. Connecting the dots on a grid to create boxes and get points is the goal. Players take turns drawing lines between dots to close boxes and claim them as their own.
The game allows players to challenge friends or battle against computer opponents and has a variety of difficulty settings. "Dots and Boxes" entertains iPhone users for hours with its basic yet interesting principles and addicting gameplay.
5. Clash Royale

Card collection and real-time tactics are combined in Clash Royale. To destroy their opponent's towers while protecting their own, players fight quickly against opponents from all around the world. The game has a wide range of exceptional and potent cards, each with its skills and advantages.
Playing well demands rapid decision-making, smart thinking, and expert card placement. Clash Royale is an addicting multiplayer game for iPhone users thanks to its competitive ladder structure and fun gameplay.
6. Hearthstone
A well-known multiplayer collectible card game made specifically for the iPhone is called Hearthstone. It features frantic and strategic gameplay as players construct cards decks representing different heroes, spells, and creatures.
In turn-based games, it is the goal to strategically employ these cards to beat the opposition. Hearthstone offers both recreational and competitive players on the iPhone platform an enjoyable and approachable experience thanks to its user-friendly interface, bright visuals, and substantial card library.
7. Riptide GP: Renegade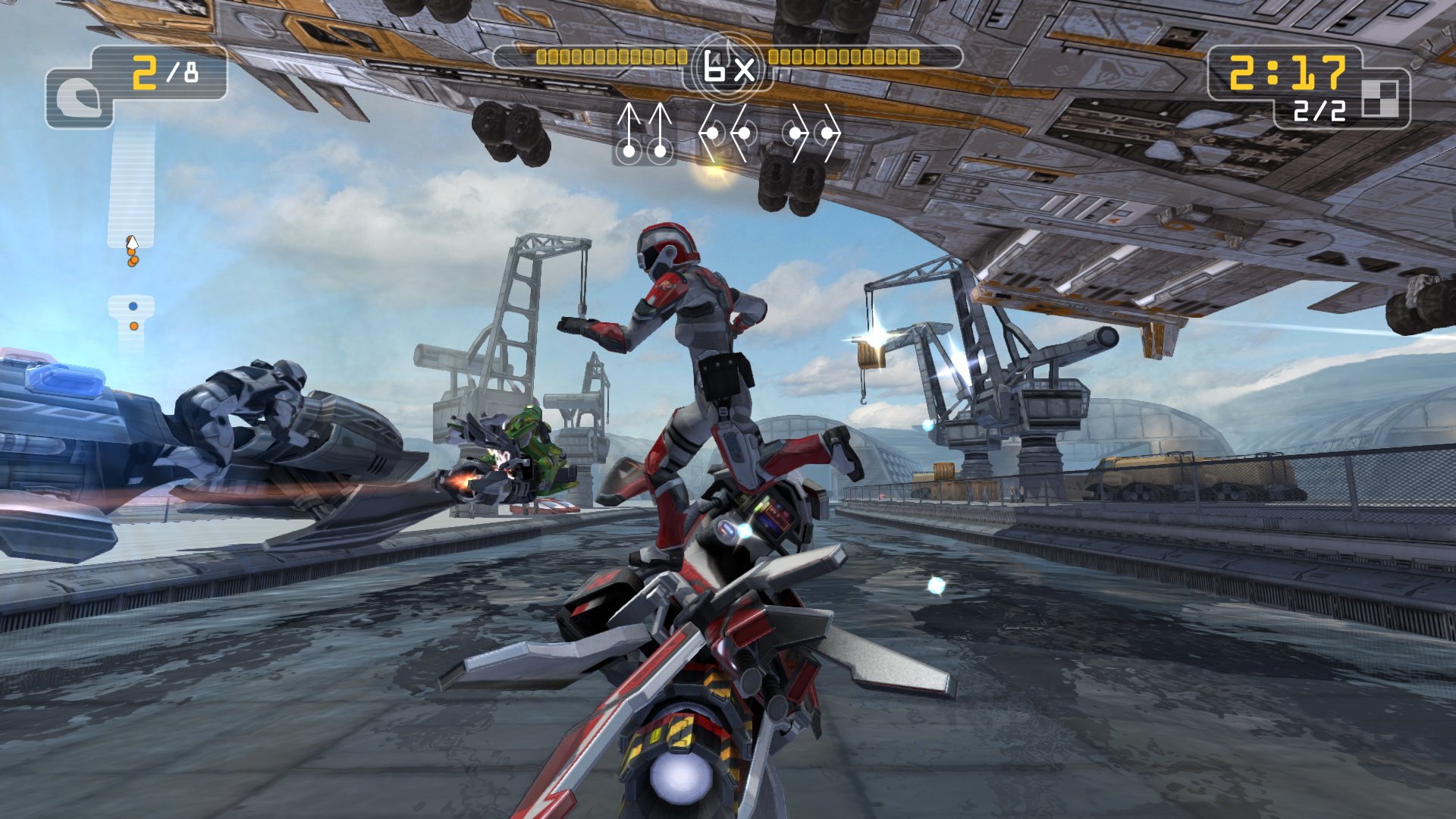 Riptide GP: Renegade is a thrilling multiplayer iPhone game that elevates water racing in futuristic aquatic circuits; players may engage in high-speed jet ski racing against friends and other online competitors. Players may pull off daring stunts, gain potent upgrades, and advance through the ranks of the underground racing circuit with the game's gorgeous graphics and engrossing action.
On your iPhone, take on your friends, rule the leaderboards, and enjoy the heart-pounding excitement of Riptide GP: Renegade.
8. Asphalt 9: Legends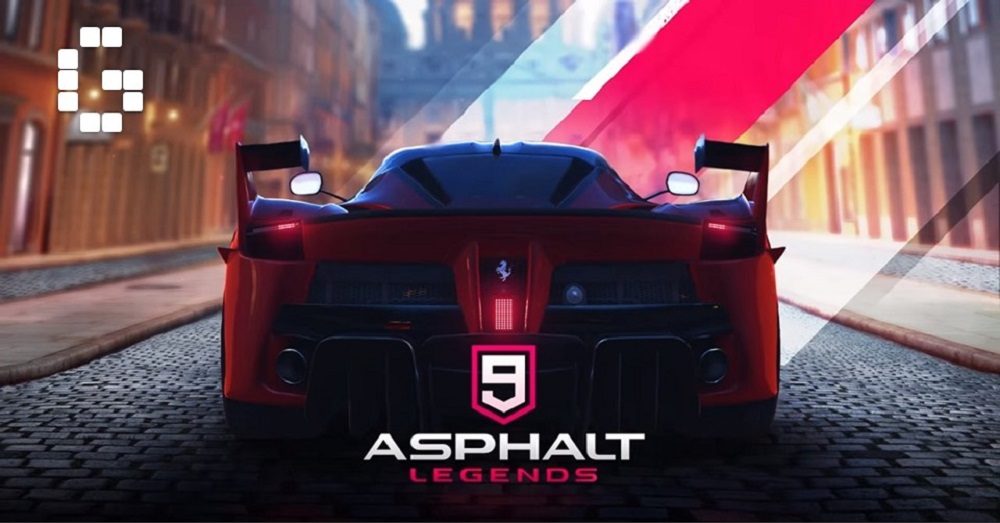 iPhone users may enjoy the exhilarating multiplayer racing game Asphalt 9: Legends. gamers may engage in thrilling high-speed racing, huge stunts, and fierce rivalry with other gamers across the world thanks to breathtaking graphics and engaging gameplay.
Select from a variety of real-world supercars and alter them as you like. Be a leader on the scoreboard and a legend on the asphalt by mastering precise controls and unleashing nitro boosts. Asphalt 9 Legends provides an exhilarating racing experience for your iPhone, whether you prefer solo trials or multiplayer showdowns.
9. NBA JAM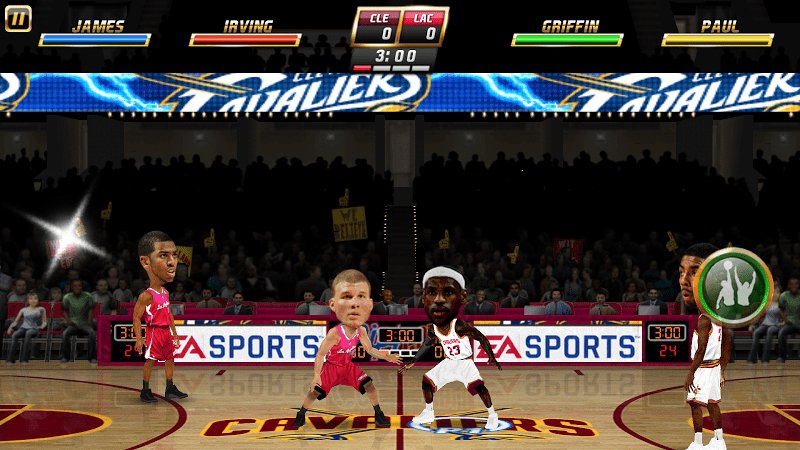 NBA JAM is a hugely well-liked multiplayer iPhone game that puts the excitement of basketball at your fingertips. Players may join up with friends or compete against one another in thrilling two-on-two basketball games thanks to the game's fast-paced, arcade-style action and breathtaking visuals.
Basketball fans and casual gamers will both find "NBA JAM" to be very addicting and exciting because of its array of renowned NBA players and outrageous dunks.
10. FIFA Football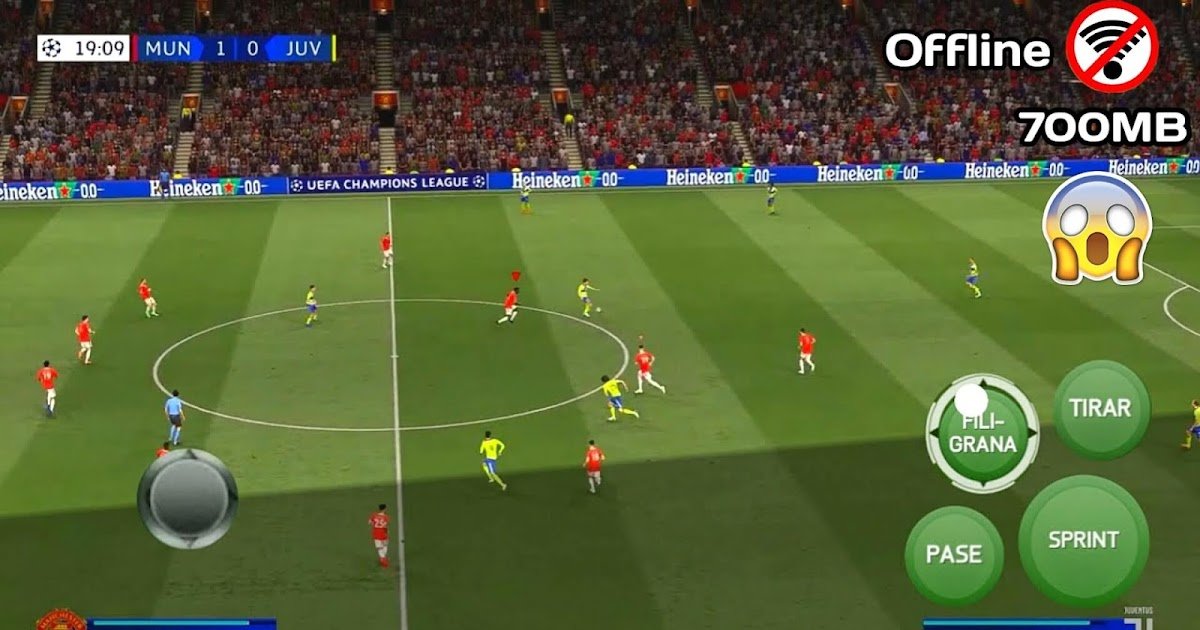 FIFA Football delivers a realistic soccer experience with realistic visuals and gameplay thanks to EA Sports' development. Online matches between players and their friends or other players from around the world are possible.
Players may also create and manage their teams, take part in tournaments, and compete to move up the global leaderboards. Thanks to its large player database, genuine venues, and simple controls, soccer fans may have a fantastic mobile gaming experience with "FIFA Football".
11. Brutal Age: Horde Invasion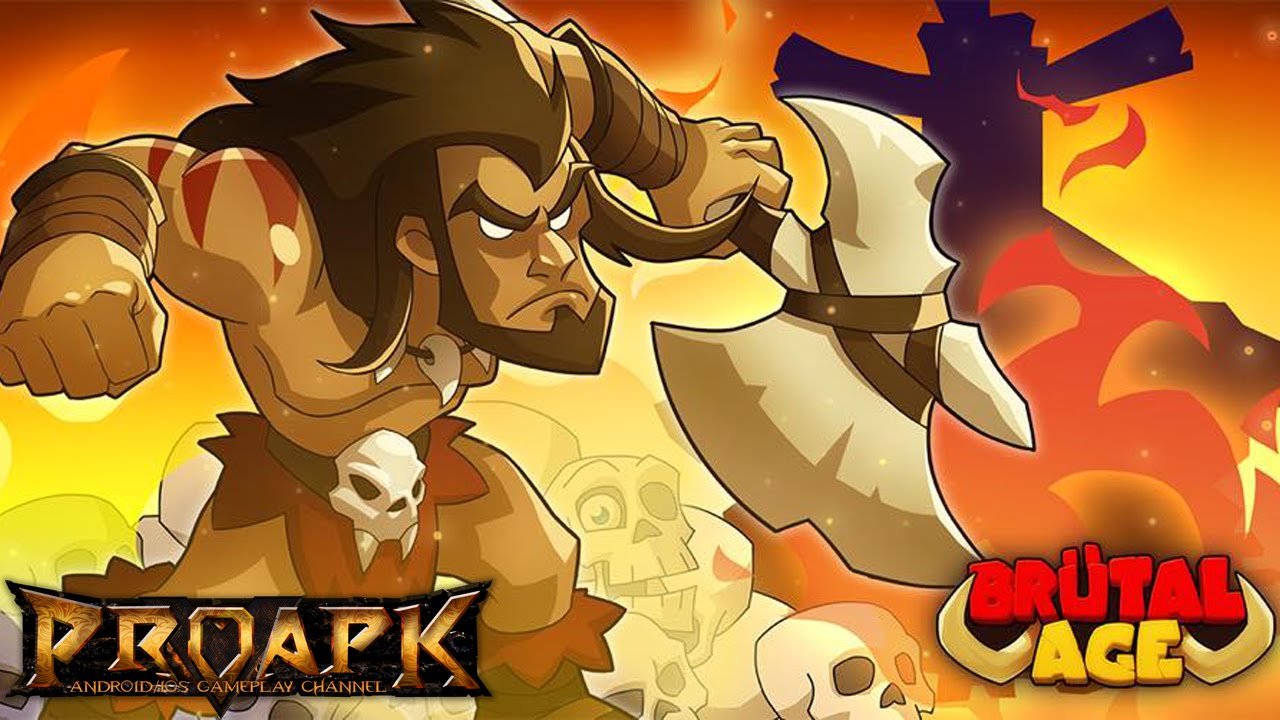 Brutal Age: Horde Invasion is a fun iPhone multiplayer game that whisks players away to a realm of epic battles and cunning conquest. To rule the region, you must develop your town, raise a massive army of soldiers, and forge agreements with other players.
For gamers looking for exhilarating multiplayer experiences on their iPhones, this game delivers an intriguing blend of resource management, real-time battle, and social engagement. It also has amazing graphics and engrossing gameplay.
12. Minecraft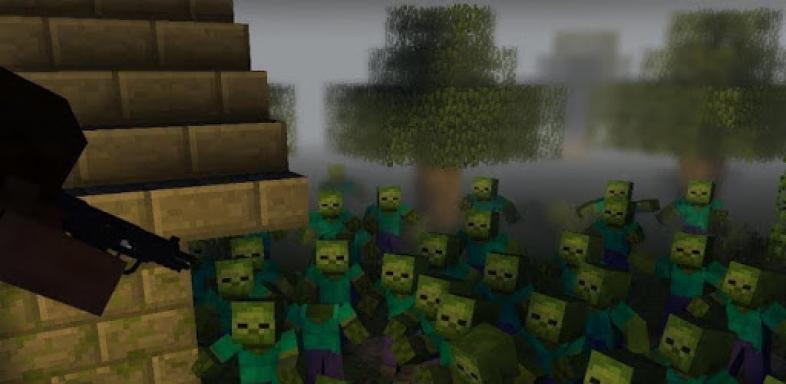 The well-known iPhone multiplayer game "Minecraft" lets players construct and explore a blocky, randomly generated landscape. Players may work together or compete online with others while building complex constructions, acquiring resources, and engaging in combat in a large sandbox area.
Minecraft offers countless options for multiplayer gaming on the road, whether it's going on grand adventures, building complex redstone contraptions, or just enjoying the ability to express creativity.
13. Modern Combat 5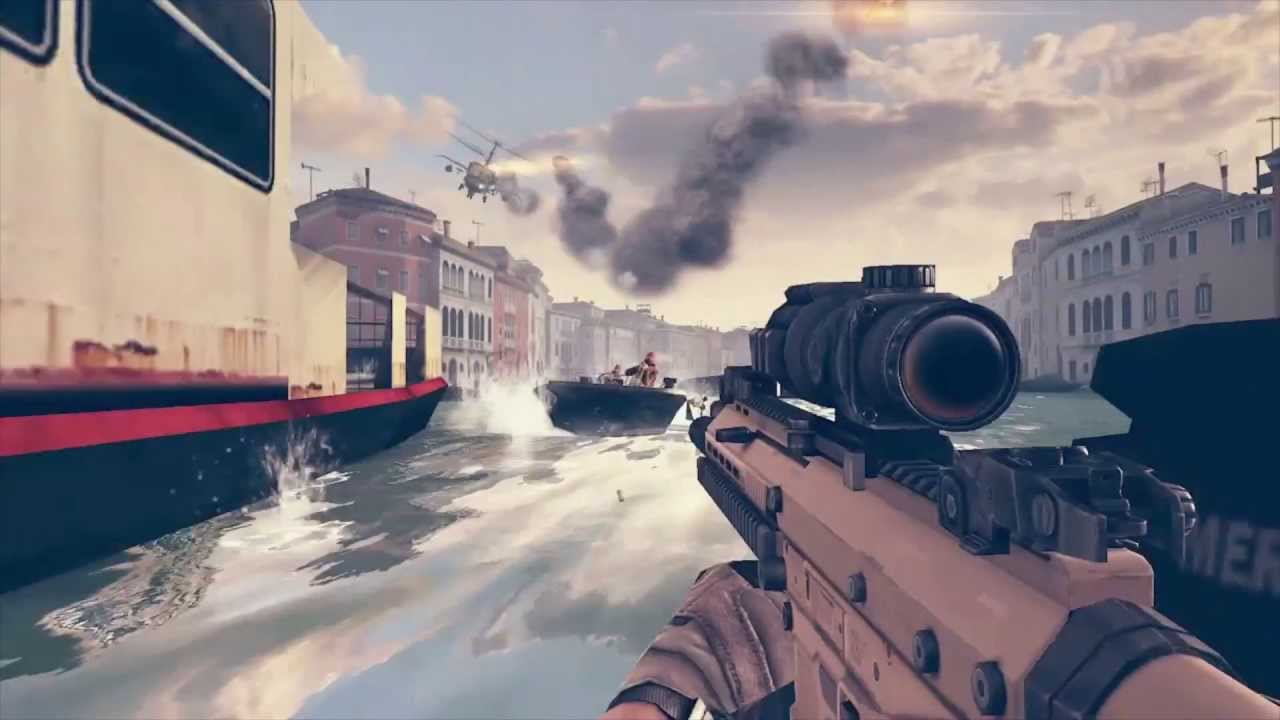 A fascinating multiplayer game for iPhone users is called Modern Combat. It provides a realistic and action-packed experience with gorgeous visuals and captivating gameplay. Engage in furious combat in various famous locales while using various tools and weapons to outwit and outmaneuver rivals.
In the heart-pounding multiplayer modes, you may team up with friends or battle against people from across the world. Make your character unique, gain new skills, and advance through the ranks to become the supreme fighting fighter of the contemporary day. Get ready for an action-packed mobile gaming experience that blends skill, strategy, and thrill.
14. Black Desert Mobile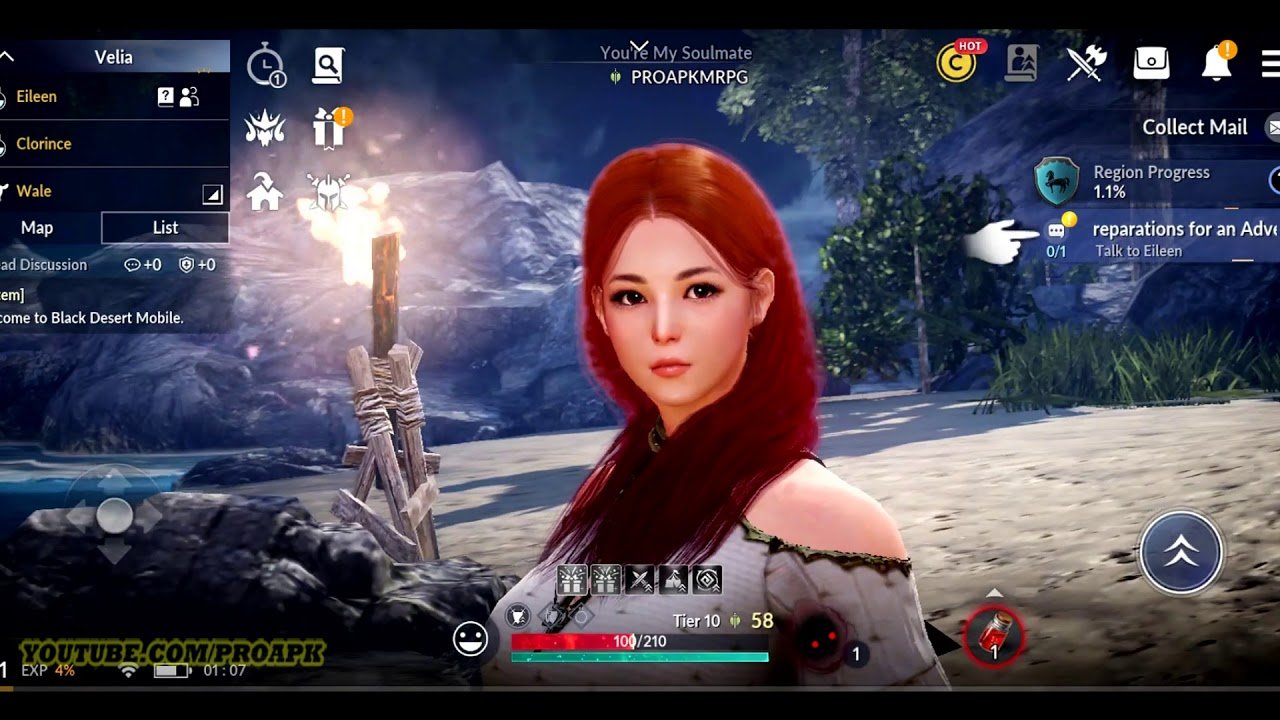 Black Desert Mobile is an intensely captivating multiplayer iPhone game that immerses players in a sizable and gorgeous open universe. Players may engage in epic fights, forge allies, and go on thrilling journeys with one another thanks to the game's action-packed combat system and extensive character customization choices.
The game offers a smooth online experience, enabling users to team up with friends or engage in fierce PvP combat with other players. Black Desert Mobile offers a comprehensive and engrossing game experience on the iPhone platform thanks to its striking visuals, intricate advancement system, and fun multiplayer elements.
15. AdventureQuest 3D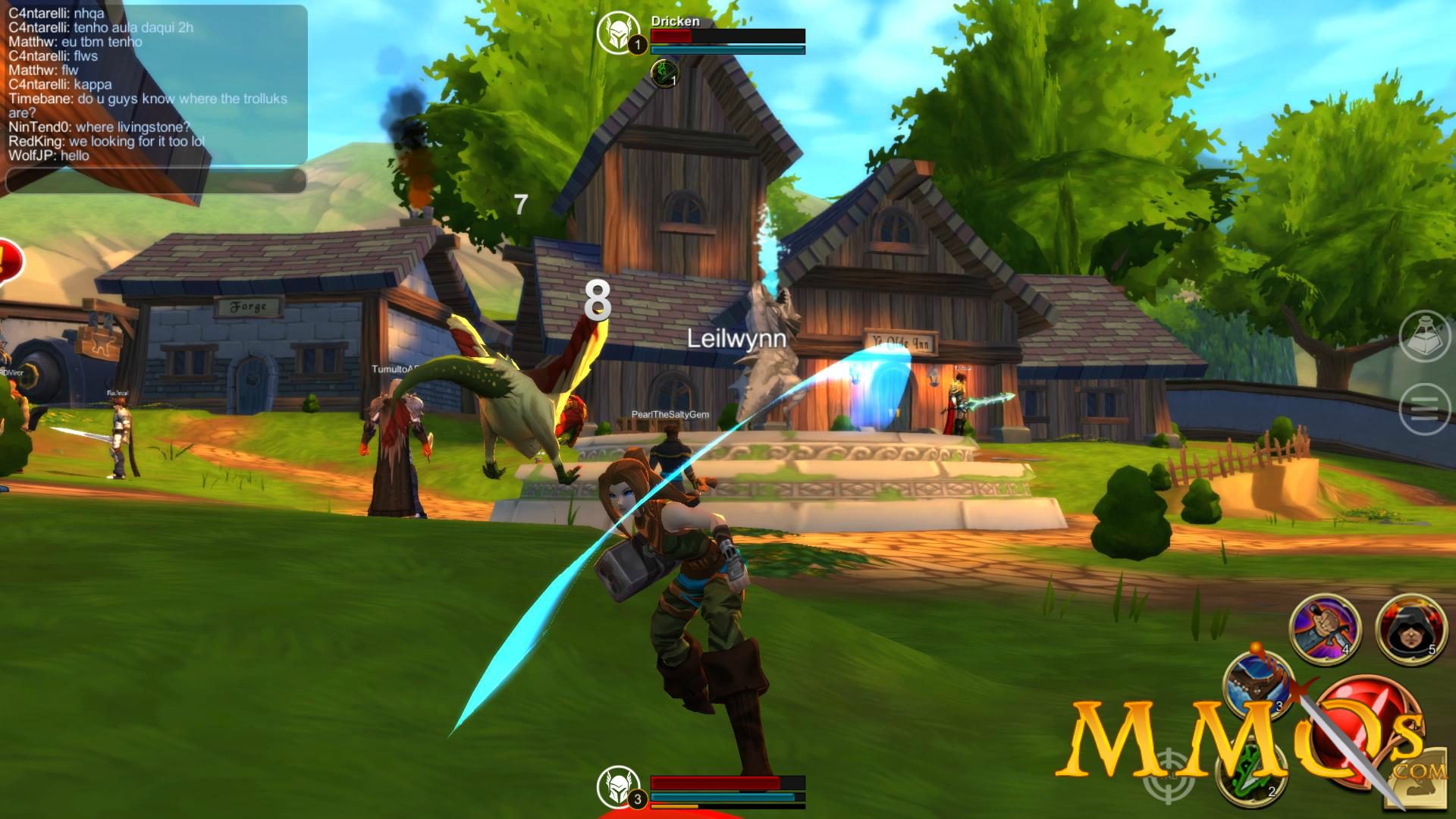 AdventureQuest 3D blends real-time fighting, role-playing, and thrilling adventures. Intense adventures are undertaken, large fantasy realms are explored, and epic fights with creatures and other players are fought.
AdventureQuest 3D offers iPhone users an immersive and social gaming experience with breathtaking visuals and a seamless cross-platform gaming experience. It enables them to build alliances, personalize their characters, and become real heroes in a dynamic and ever-evolving online environment.
Wrapping it all

In conclusion, iPhone offers a plethora of fantastic multiplayer games that are perfect for those seeking thrilling and engaging experiences. Whether you enjoy teaming up with friends or competing against players from around the world, the diverse selection of titles available on the App Store ensures there's something for everyone.
From action-packed shooters to strategic board games, these multiplayer games for iPhone showcase the best of mobile gaming and provide endless hours of entertainment. So grab your iPhone, gather your friends, and dive into the exciting world of multiplayer gaming right at your fingertips.
If you've any thoughts on 15 Best Multiplayer Games for iPhone, then feel free to drop in below comment box. Also, please subscribe to our DigitBin YouTube channel for videos tutorials. Cheers!