MMORPG games are ideal for players who wish to invest a lot of time in various gameplay mechanics and test varied abilities. These games usually have unique characters with in-depth skills and weapons that incentivize players to keep replaying them. Fortunately, some browser-based MMORPG games do not require a high-end PC or a console.
One can go a step further and delve into a variety of free browser-based titles that make it welcoming for most players regardless of the platform. The sheer number of titles in this genre can be overwhelming for some to decide which one to play. Such players will benefit from this list.
Disclaimer: This listicle is subjective and reflects the writer's opinions.
---
Which are the five great free browser-based MMORPG games in 2023?
1) RuneScape
RuneScape is one of the top-tier free MMORPG games one can delve into using just a browser. It must be noted that this title can also be downloaded on a PC. This game is set in the fantasy world of Gielinor.
Players inclined to experience a medieval-themed title can try out RuneScape. Fans can partake in myriad tasks like fishing, farming, construction, hunting, and many other activities.
It also offers a plethora of skills that aid players in combat, giving them tremendous freedom to approach battle in their preferred playstyle. While the free version of the game has a significant amount of content, avid fans can opt for a membership to gain access to additional quests and skills.
---
2) Naruto Online
Anime fans can rejoice as they try out one of the best free MMORPG games, Naruto Online, on a browser. The game faithfully recreates most of the anime's storyline and features memorable sequences from the nine-story arcs of Naruto.
One can partake in many modes ranging from single-player to dungeons that can be cleared with a group of players. The game boasts a robust combo system that enables one to unleash stylish moves to defeat enemies.
One can earn experience points, which can unlock unique outfits and items for the popular Naruto characters. Furthermore, the presence of original voices for all the characters can immerse avid fans.
---
3) Drakensang Online
Drakensang Online is ideal for players who admire magical themes and like playing MMORPG games comprising various creatures. Players can explore the vast world of Dracania and many other regions of dungeons, forests, and caverns.
One can play as a Dragonknight to engage in close-range combat or opt for Spellweaver class to leverage elements like fire, lightning, and ice. Players can experience this title solo or team up with friends to tackle various creature types.
Drakensang Online has a significant amount of content in the form of quests along with a robust skill system leading to a unique gameplay experience. Competitive gamers can even face off against other players in certain PvP arenas.
---
4) DarkOrbit Reloaded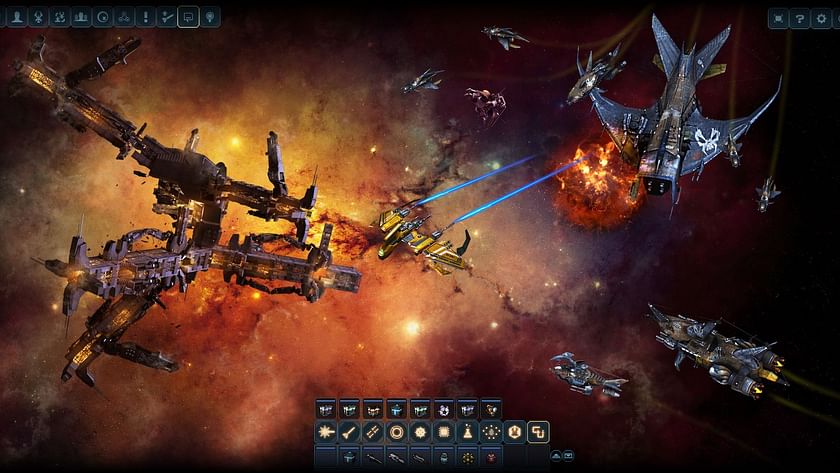 DarkOrbit Reloaded is great for players wishing to break from the usual fantasy setting. This MMORPG game presents a sci-fi theme, enabling one to participate in fast-paced space battles.
Many veteran gamers will feel nostalgic while playing this title since it resembles many past arcade games. The game offers a healthy variety of ships that one can pilot.
Players can use a nimble ship to navigate the space faster in combat or opt for a slower but sturdier one which soaks more damage. There are also some factions in this game for which players can collect resources scattered across the galaxy.
---
5) Stein.world
Fans of games like Minecraft must try out Stein.world, which has a pixelated style and is a free MMORPG game that can be played using a browser. Players are given a top-down view of the characters wherein one can engage in many farm management activities.
There are a variety of quests to partake in Stein.world. Players can team up with friends and clear out dungeons as well. The game receives frequent updates making it a thriving world to delve into.
Future patches are expected to add more professions along with a PvP mode. One can even expect to partake in farming, encounter pets and other activities that pg5-Studio promised to add.
---
Many other great titles in this genre are worth the players' time because they are available for free. Those looking for a narrative in MMORPG games can peruse this list of five titles with immersive storylines.