Welcome to another year – one filled with limitless potential. Strings of game delays and ambitious plans in 2021 and 2022 have led us to this; a stacked year for video games filled with blockbuster adventures. Each month there's a big new prospect on the horizon, with several undated game releases waiting just over the rainbow.
2023 is the year of The Legend of Zelda: Tears of the Kingdom. It's the year of Redfall and Starfield – and Alan Wake 2, Suicide Squad: Kill the Justice League, Final Fantasy 7 Rebirth, Dead Island 2, and Forspoken. There's a starry cast of games on the way, and they should make for a truly excellent year.
In January 2023, we have a range of these highly-anticipated games trickling out, with Forspoken ruling the roost as the month's biggest flagship AAA release. Beyond it, there are also a number of exciting sequels and ports, including SpongeBob in The Cosmic Shake, and the far less wholesome Dead Space remake.
Here are all the major game releases for January 2023:
---
One Piece Odyssey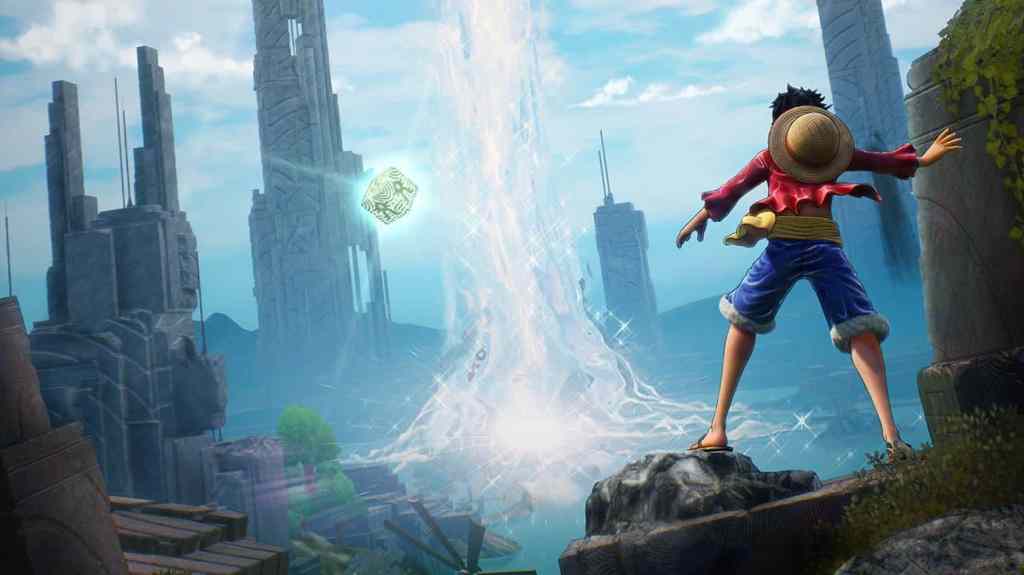 Release Date: 12 January 2023
Platform(s): PlayStation 4, PlayStation 5, Xbox One, Xbox Series X/S, PC
One Piece Odyssey is one of many major game releases to chart a course for January 2023. In this grand RPG, you play as One Piece protagonist Luffy and his pals as they're swept up in a wild storm and transported to a strange island filled with mysteries. With towering enemies and other deadly challenges now in their path, it's up to the Straw Hat pirates to survive their trip, discovering new items and locales along the way.
While there have been many One Piece video game adaptations, this one has the privilege of being developed in partnership with original series creator Eiichiro Oda, who aided the game's character and monster designs, and contributed to the main plot. It should hopefully feel like a daring and authentic One Piece chapter with every twist and turn.
---
A Space for the Unbound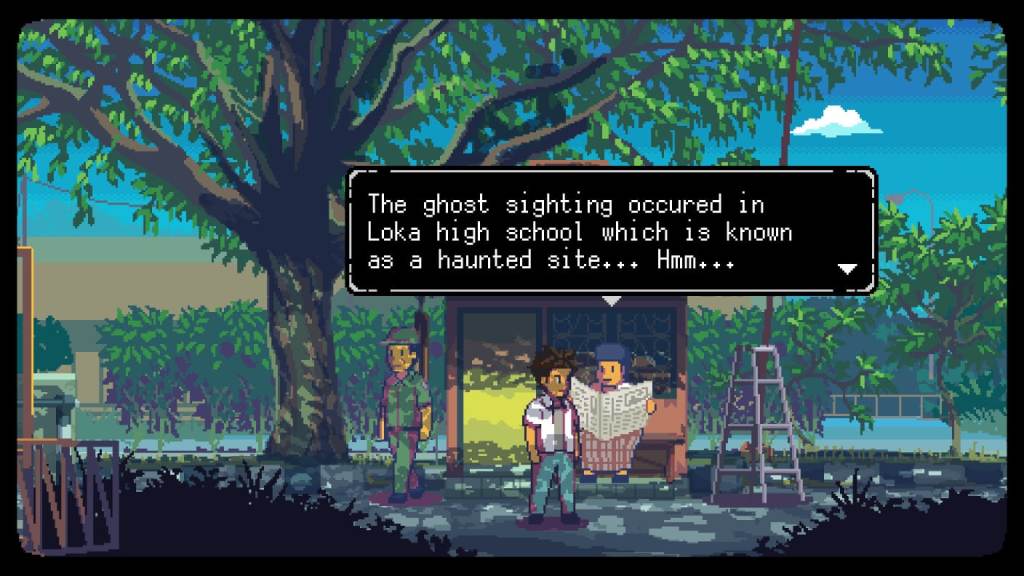 Release Date: 20 January 2023
Platform(s): PlayStation 4, PlayStation 5, Xbox One, Xbox Series X/S, PC, Nintendo Switch
A Space for the Unbound, from Indonesian studios Mojiken and Toge Productions, is a 'slice of life' pixel adventure about late 1990s Indonesia, and a girl with supernatural powers. Together with a young boy named Atma, Raya must learn to harness these abilities and control them, even as they threaten to end the world as they know it.
In this tale, you'll travel through gorgeous rural environments, brought to life with artistic flair, and attempt to find the answers about an oncoming supernatural apocalypse, all while dealing with the pressures of school life and growing up. Along the way, Raya and Atma will grow closer, and work out exactly why the world is crumbling.
---
Colossal Cave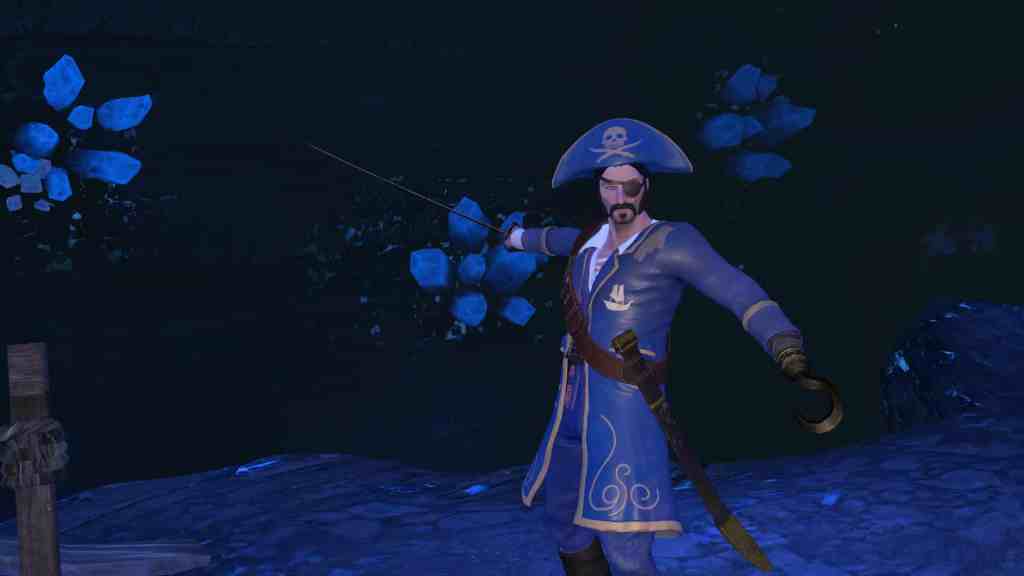 Release Date: 19 January 2023
Platform(s): PlayStation 5, Xbox Series X/S, PC, Nintendo Switch, Meta Quest 2 VR
Colossal Cave, the iconic text adventure first released as Colossal Cave Adventure in 1976 for the PDP-10 computer, is getting a 3D remake in 2023 for PC, consoles and VR devices. This is a new graphical interpretation of the original adventure, with a modernisation and update carried out by games industry icons Ken and Roberta Williams (King's Quest, Sierra On-Line)
Read: Roberta and Ken Williams are preserving adventure game history
For anyone who played the original game, or generally grew up in the era of text-based adventure games, this remake should hopefully prove to be a worthwhile experience in nostalgia alone.
---
Persona 4 Golden + Person 3 Portable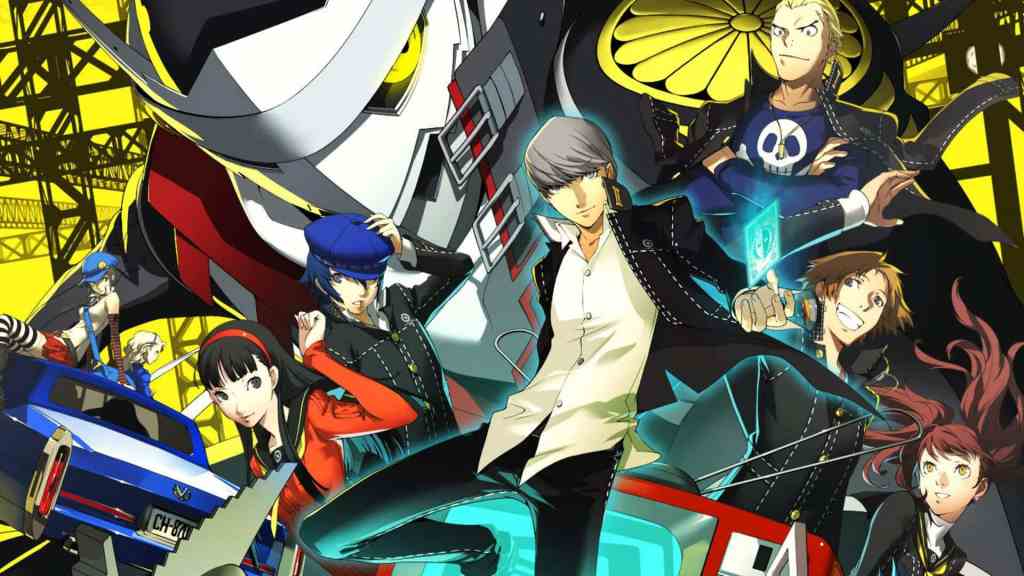 Release Date: 19 January 2023
Platform(s): PlayStation 4, Xbox One, Xbox Series X/S, Nintendo Switch
If you've yet to play the excellent Persona 3 Portable and Persona 4 Golden, there's good news on the horizon – both games are on the cusp of being released for modern consoles, including PlayStation, Xbox, and Nintendo Switch. While you can already play the games on other platforms, January 2023 will introduce additional ports to let even more people play these classics.
The success of Persona 5, which reinvigorated the franchise and helped spark renewed global interest in the franchise, likely contributed to these long-awaited game releases. While the series has maintained a steady fanbase for several years, it's only recently that the wider gaming community has recognised the franchise for its intricate and heartfelt tales of friendship and love in strange and supernatural circumstances. Anyone who loved Persona 5 should certainly put these releases on their radar.
---
Fire Emblem Engage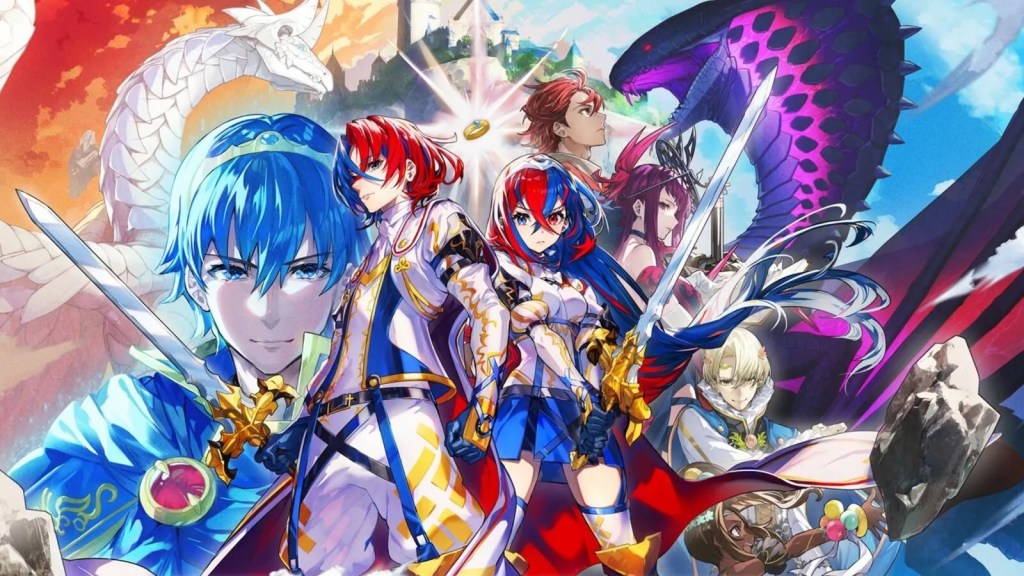 Release Date: 20 January 2023
Platform(s): Nintendo Switch
Another year, another Fire Emblem game. This prolific franchise has exploded in popularity over the last few years, leading to several sequels and spin-offs for Nintendo Switch. In 2019, we got the incredible Fire Emblem: Three Houses, which introduced a huge new audience to the long-running franchise. In 2022, we got Fire Emblem Warriors: Three Hopes, an alternate reality musou game. In 2023, Fire Emblem Engage is arriving to take the next big step for the mainline series.
In Engage, you'll play as a daring new hero with the ability to summon and fight alongside Fire Emblem heroes of the past – icons like Marth, Roy, Ike, Corrin, and Byleth. Each will help you fight in potentially deadly turn-based battles, and guide your armies to victory. There's still a lot we don't know about Fire Emblem Engage – but the mystery makes this sequel even more tantalising.
---
Forspoken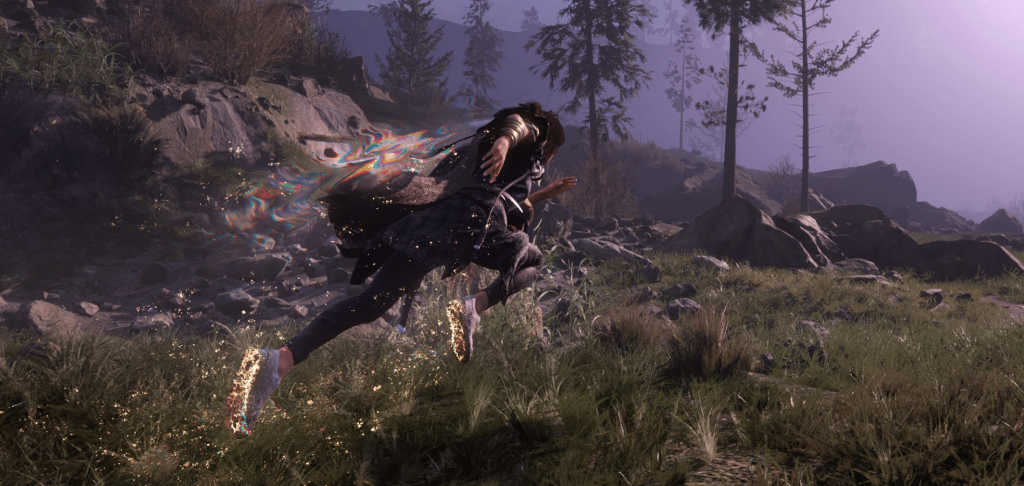 Release Date: 24 January 2023
Platform(s): PlayStation 5, PC
The biggest blockbuster of January 2023's game releases is Forspoken, the open-world action-adventure from Luminous Productions and Square Enix. After multiple game delays and years of teasers, we're finally ready to see more of protagonist Frey Holland's journey to mysterious, magical lands. In this adventure, she's a 'fish out of water' – an unwilling visitor to an ancient world ruled by strange forces and powerful magics only she can fully harness.
Read: New Forspoken PS5 demo divides audiences
In Holland's journey, she'll learn to master this magic, using it to traverse a wide world, take down towering beasts, and save the land of Athia from cruel rulers. By her side, she'll have a sentient talking cuff, the concerned citizens of Athia itself, and a host of other strange beings to guide her journey. While early previews of this game have been divided, its combat and worldbuilding remain impressive – and should make way for an intriguing story.
---
Dead Space
Release Date: 27 January 2023
Platform(s): PlayStation 5, Xbox Series X/S, PC
Dead Space, the sci-fi horror smash hit that ruled the early 2000s, is coming back in January 2023 thanks to a remake from EA's Motive Studio. This ground-up reimagining updates the first game with gruesome new graphics, fresh audio designed to replicate the intense atmosphere of the original, and art direction from Mike Yazijan, a veteran of the Dead Space series.
While the game is being tweaked to appeal to modern audiences with design, music, and gameplay likely being twisted into new fashion, Dead Space will remain true to the original story and characters, and retell all the horrors they encountered in unexpected ways. Should this release prove successful, expect the Dead Space franchise to live on in a new generation of remakes – and potentially sequels.
---
SpongeBob SquarePants: The Cosmic Shake
Release Date: 31 January 2023
Platform(s): PlayStation 4, Xbox One, PC, Nintendo Switch
If you're looking for something more lighthearted in your January 2023 game releases, then SpongeBob SquarePants: The Cosmic Shake is likely the game for you. In this colourful romp, you play the titular SpongeBob as he travels through alternative dimensions, each wilder than the last. Along the way, he's accompanied by an adorable Patrick Star variant, who bobs along in each new world.
Read: SpongeBob SquarePants: The Cosmic Shake preview
The Cosmic Shake is technically not a sequel, but it can be considered a spiritual successor to Battle for Bikini Bottom, and the other classic SpongeBob platforming games. It retains the same gameplay and sense of adventure that its predecessors shared, and should be a delightful new chapter in the SpongeBob video game mythos. Whether you're a nostalgic adult, or you're considering new game releases for a younger child, this adventure looks like a blast.
---
Season: A Letter to the Future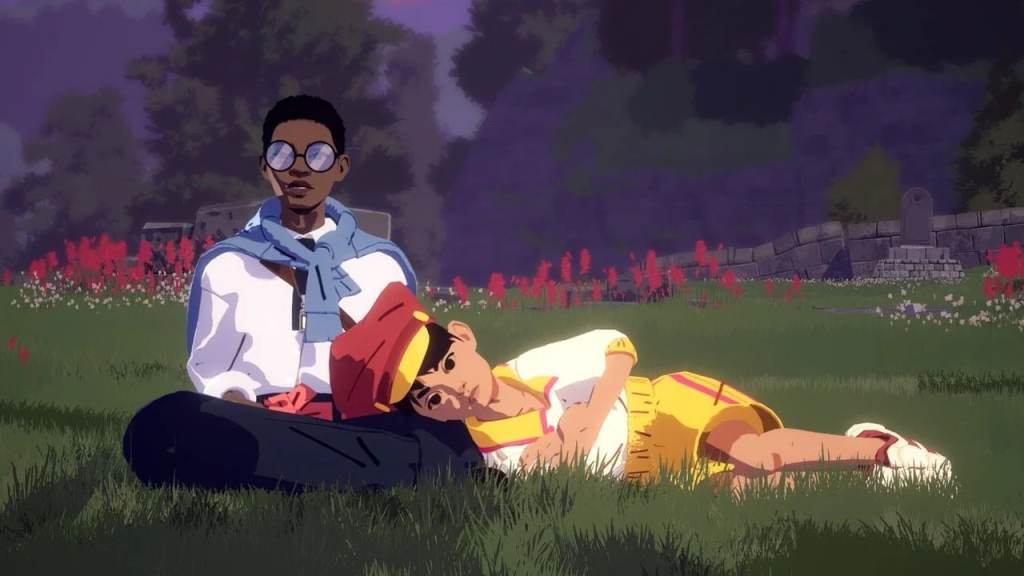 Release Date: 31 January 2023
Platform(s): PlayStation 4, PlayStation 5, PC
For a more down-to-earth tale, consider giving Season: A Letter to the Future your energy in January 2023. This narrative game follows a young woman named Estelle who leaves her idyllic and cloistered village to explore a world at the mercy of changing seasons. The new world around her changes rapidly, and it's up to her to figure out the mystery of life outside her bubble, and document everything she sees in her quest.
This requires exploration, interviewing people, and investigating strange mysteries as Estelle discovers the very meaning of seasons, and why each season must eventually end. While the mystery at the heart of Season: A Letter to the Future is wonderfully unclear, it's likely the game will spell out its tale with aplomb over many endearing, warmly-lit, and gorgeously-illustrated story beats.
---
Stay tuned for more updates about the latest game releases of January 2023, and everything to expect in the coming year.
GamesHub has affiliate partnerships. These do not influence editorial content. GamesHub may earn a small percentage of commission for products purchased via affiliate links.