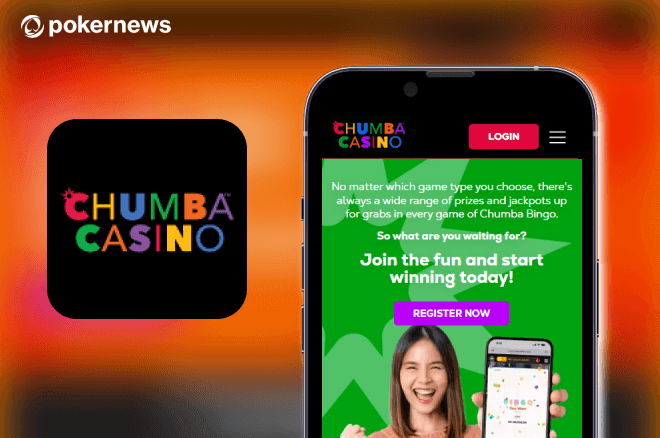 America's Number 1 Social Casino Has Launched Chumba Bingo.
125bn Gold Coins & 2.5m Sweeps Coins available every month
Fantastic 75-Ball Bingo, 90-Ball Bingo & Bingo Blast to play.
Heads down and cards at the ready, Chumba Casino has just launched Chumba Bingo, a fantastic new free online bingo platform at the USA's favorite social casino.
With three incredible Bingo games to play totally free of charge, Chumba Bingo promises to be a terrific addition to Chumba Casino's stable of free slots and casino table games.
Offering 75-Ball Bingo, 90-Ball Bingo, and Bingo Blast, this range of Bingo games promises to keep players on the edge of their seats with interesting variations.
In this article, we will introduce Chumba Casino, tell you how you can play bingo online for free, and explain some of the incredible guaranteed prizes up for grabs at Chumba Bingo on Chumba Casino each month.
For B-I-N-G-O Chumba Casino is your name-o!
---
How to Get Started at Chumba Casino
Anyone looking to enjoy free online bingo will first need to register for an account at Chumba Casino.
You'll be making a great choice as Chumba Casino is already home to over 1 million players who joined to play the best free slots and casino games available. This figure is sure to grow even further with the introduction of Chumba Bingo.
Chumba Casino stands alongside other fantastic social casinos like LuckyLand Slots, which offer players the chance to win real prizes from free online games.
Chumba Bingo at Chumba Casino will operate the same Gold Coins and Sweeps Coins system used by all its other free casino games on-site.
For those unfamiliar, Gold Coins is the standard coins system used at Chumba Casino, which you can use for standard play. These coins hold no monetary value and can be obtained for free or by buying them to extend your free casino play. When purchasing Gold Coins, you may often receive Sweeps Coins as part of the transaction, depending on the promotion Chumba Casino is running at that time.
Free Sweeps Coins cannot be purchased, but if obtained, you can redeem your winnings for real prizes such as cash or gift cards. Chumba Bingo players at Chumba Casino will be able to play Sweeps Coins games, which, if successful, could lead to the chance to redeem cash prizes.
You can sign-up for an account at Chumba Casino by clicking the button below and start playing free online bingo today.
---
Where can I play Chumba Bingo at Chumba Casino?
A legend of free online gaming in North America, Chumba Casino is at this time available in most of the US and Canada, where it is one of the most popular social casino sites!
In the meantime, if you are based elsewhere and want to play fantastic free online bingo and other casino games, please find our complete list of the best free online games & social casino sites.
Play Chumba Bingo Here!
---
How to Play Chumba Bingo at Chumba Casino
Now that you know what Chumba Casino is, how it works, and how to sign up, let's look at the fantastic new free bingo games on Chumba Bingo and how you play them.
Play 75-Ball Bingo at Chumba Casino
One of the most popular Bingo variants in the US, 75-ball bingo features high-octane gameplay on a five-by-five grid. Offering traditional straight-line patterns and blackouts, 75-ball Bingo at Chumba Casino also provides the chance to call more intricate designs like arrows or diamonds.
With progressive jackpots available at Chumba Bingo, massive prizes are always available when you play free 75-Ball Bingo at Chumba Casino.
Play 90-Ball Bingo at Chumba Casino
A thrilling game of simplicity and fun, 90-Ball Bingo is an engaging free online bingo format available at Chumba Casino. Featuring multiple chances to win in every game, players can hit one line, two lines, or all three lines (a Full House) for the biggest prizes.
Play 90-Ball Bingo today at the biggest social casino in the US, Chumba Bingo at Chumba Casino.
Play Bingo Blast at Chumba Casino
Fast-paced, frenetic, and fun, Bingo Blast is a superb variation on traditional bingo that is 3 to 4 times shorter than the average game. Prioritizing speedy gameplay, Bingo Blast delivers free online bingo players straight to the exciting conclusion of a game, where lines are made and pulses race.
Exhilarating and all-action, Bingo Blast is a phenomenal bingo game available for free at Chumba Bingo on the Chumba Casino desktop & app.
---
Chumba Bingo Bonuses at Chumba Casino
Feeling excited about starting your Chumba Bingo journey at Chumba Casino?
We don't blame you! Moreover, we're especially excited about the whopping 125bn Gold Coins & 2.5m Sweeps Coins guaranteed to Chumba Bingo players every month – a new promotion for this fantastic new platform.
This stands alongside existing offers where you can kickstart your play today with a fantastic sign-up bonus available to new players. Chumba Casino is currently offering 2 Million Gold Coins and 2 Sweeps Coins for FREE for all new sign-ups – including those at Chumba Bingo.
With hundreds of exceptional free casino games and slots on site, as well as bingo, get started at Chumba Casino with a bonus by clicking the button below.
---
Chumba Bingo – Frequently Asked Questions (FAQs)
Is Chumba Bingo available on mobile devices?

Yes. Chumba Bingo is available through the dedicated Chumba Casino app, which is available for free on iOS and Android operating systems.
Can I win real money playing Bingo at Chumba Casino?

Chumba Casino is a free social casino that uses Gold Coins and free Sweeps Coins. Accruing enough Sweeps Coins will allow a player to redeem these for cash prizes.
Is Chumba Bingo at Chumba Casino free?

Yes! Chumba Bingo at Chumba Casino is totally free and is a fantastic free online bingo platform.

Casino Content Executive