Comic books are done conquering the box office; they've succeeded. Now they're turning their attention to video games, long after the halcyon days of the 'comic book tie-in' ended. With original titles like Marvel's Guardians of the Galaxy and Marvel's Spider-Man garnering critical acclaim, the stage is now set for grand debuts as 2023 continues a massive push for Marvel and DC comic book video games.
The mythos of Marvel and DC has expanded beyond the pages, and beyond the movie screen, to become something entirely new, unbound by expectations and dense lore.
Those looking for simple, fun, adventurous and creative superhero stories without the baggage of 30+ films or TV shows will likely find something to love in the upcoming wave of Marvel and DC video games. Here's everything major on the way.
---
Suicide Squad: Kill the Justice League
Release Date: 26 May 2023
Platform(s): PlayStation 5, Xbox Series X/S, Windows PC
Suicide Squad: Kill the Justice League is the third iteration of the Suicide Squad we've seen since 2016 – but it also looks like the wildest version of the bunch. In this third-person action game, you'll join King Shark, Harley Quinn, Captain Boomerang and Deadshot on a mission to defeat iconic Superman villain, Brainiac. There is one problem, though: Brainiac has managed to brainwash the Justice League, and now you have to kill them all.
Yes, even Superman.
Read: Everything we know about Suicide Squad: Kill the Justice League
You'll be able to tackle this challenge solo, or with up to four players in co-op mode, but no matter which way you play, there are sure to be obstacles in your path to success – namely Wonder Woman, The Flash, Green Lantern, and Batman. No pressure, then.
---
The Wolf Among Us 2
Release Date: TBA 2023
Platform(s): TBA
The Wolf Among Us 2 is based on Vertigo comic series Fables, which is a DC property – so while it's not typically considered a DC video game, it really should be. This upcoming sequel, developed by the 'new' version of the Telltale Games studio, is reportedly set just six months after the original, highly-acclaimed title. We know it takes place during winter, that it features characters from The Wizard of Oz, and that it'll spotlight New York.
We also know Snow White and Bigby will return as the main heroes of this tale, and that it will feature new and returning characters from Fabletown, as well as a fresh cast of humans (also known as 'Mundies'). The game is currently in full production, and is set to launch sometime in 2023.
---
Marvel's Spider-Man 2
Release Date: Q3 2023
Platform(s): PlayStation 5
Marvel's Spider-Man redefined what comic book video games could be when it launched in 2018. Audiences that had been burned by a number of lacklustre tie-ins and attempts to make Marvel video games work were extremely doubtful about the game, and lowered their expectations accordingly. But whatever expectations people had, they were swiftly blown out of the water by a game that was sleek and beautifully designed with a cast of wonderful, relatable characters.
Spider-Man: Miles Morales achieved similarly high praise, with its graphics, characters and story being particular highlights. This game was just a teaser for what's to come, however – and 2023's Spider-Man 2 looks set to try and exceed expectations once more.
So far, we've seen early glimpses at Peter and Miles in the game, and also a very intriguing glimpse at Venom, who'll be joining the crew in this adventure. As of Insomniac's last update, it appears Marvel's Spider-Man 2 is on track for a late 2023 release.
---
Marvel's Wolverine
Release Date: TBA
Platform(s): PlayStation 5
Speaking of anticipated games, Marvel's Wolverine nearly eclipses Marvel's Spider-Man 2 as the most intriguing Marvel game on the menu – with the enthusiasm only dampened somewhat because there's been no actual look at gameplay footage just yet. All we know so far is that Marvel's Wolverine is currently in development at Insomniac Games (who are also working on Spider-Man 2) and that it looks to be a PlayStation 5 exclusive.
Read: Marvel's Wolverine game could be out in late 2024
Beyond that, it's all a mystery – but a very exciting one. Wolverine is one of Marvel's best characters, and while there have been several movies exploring his origins and abilities, arguably none have really touched on the depth of his story. A video game adaptation has the potential to right this wrong, and reintroduce players to the character in a more personal and interesting way. We don't expect to hear more about this game until after Marvel's Spider-Man 2, but any news looks set to be worth the wait.
---
Wonder Woman
Release Date: TBA
Platform(s): TBA
Warner Bros. and Monolith announced a solo Wonder Woman game amongst a slew of other projects at The Game Awards 2021 – and while it has largely flown under the radar, there are plenty of reasons to sit up and pay attention to this upcoming DC game. It's described as an 'open world action-adventure' for one, and if you're familiar with the Wonder Woman mythos you'll know this likely means the gorgeous world of Themyscira will feature heavily. Monolith are also well known for their open world games, namely the Lord of the Rings game, Middle-earth: Shadow of Mordor.
Think Assassin's Creed Odyssey, but with super strength and Amazonian skills.
According to the WB Games YouTube, this Wonder Woman adventure will see Diana attempting to unite the Amazons and humans in a race to protect the modern world. It'll also feature the Nemesis System (made popular in the Middle-Earth franchise) so Diana can forge deeper rivalries with her enemies as she progresses through hostile lands. As the ultimate fighter, Wonder Woman should make the perfect video game protagonist.
---
Black Panther and Captain America WW2 Game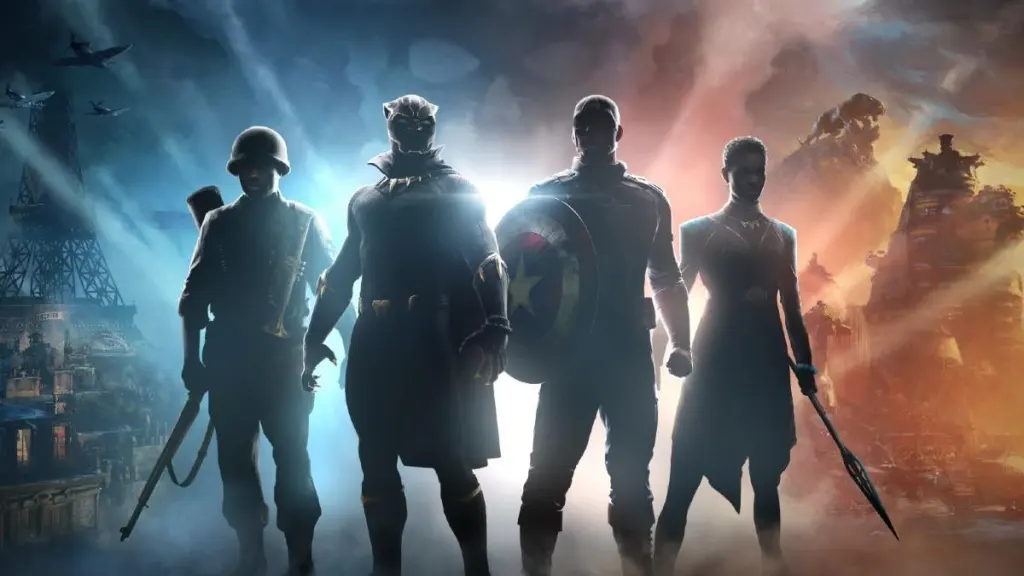 Release Date: TBA
Platform(s): TBA
During the Disney and Marvel Games Showcase 2022, it was revealed that Skydance New Media had teamed up with Marvel for a mystery game starring Captain America and Black Panther, with the action being set in World War 2. This was exciting for a number of reasons – but largely because the talented Amy Hennig (creative director and writer of Uncharted) was announced to helm the game.
So far, we don't know much about this title, but a brief synopsis has revealed it will follow a young Steve Rogers (Captain America) teaming up with Azzuri (Black Panther, also T'Challa's grandfather), the Howling Commandos, and Nanali, a Wakandan spy, for various Hydra-fighting missions.
Marvel has only rarely explored historic, wartime tales – and this upcoming video game will change that entirely. We await more news on this front.
---
Untitled Iron Man Game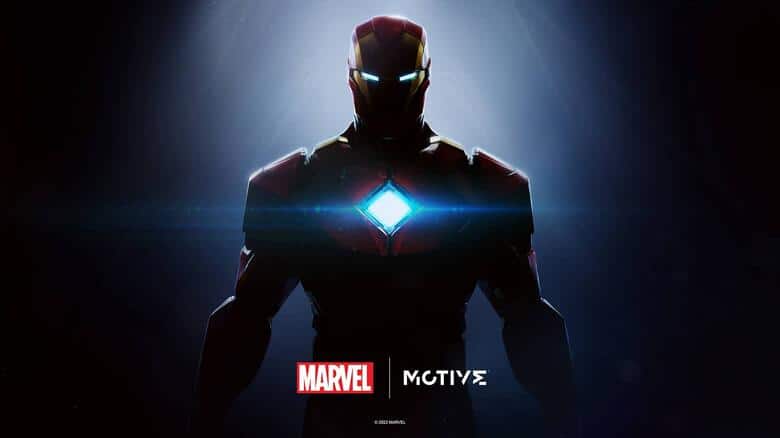 Release Date: TBA
Platform(s): TBA
After months of rumours, EA Motive (Dead Space) revealed it was working on a new Iron Man video game in 2022, sparking major excitement. There have been plenty of Iron Man video games in recent years, but none have really captured the essence or free movement of the character. EA Motive's experience with high-flying Star Wars games like Squadrons may change that, and allow players to completely embody the modern 'first son' of Marvel.
Read: EA Motive officially announces Iron Man video game
So far, we know this game will be a single-player action-adventure game, and that it will feature 'an original narrative that taps into the rich history of Iron Man, channeling the complexity, charisma, and creative genius of Tony Stark, and enabling players to feel what it's like to truly play as Iron Man', according to EA. Beyond this, details about the plot and setting of the game are unclear – but whatever the case, it should be a tangible 'love letter' to Iron Man, and the wider Marvel universe.
NOTE: EA has also announced two other Marvel video games are currently in development at the studio – although these have yet to be formally announced. According to EA, both action-adventure games telling original stories about Marvel heroes.
Read: EA announces 'at least' three new Marvel games
---
There's plenty of excitement on the way, and an impressive number of Marvel and DC games every fan should keep an eye on in future. What are you most excited for? Tell us about it on Twitter: @GamesHubDotCom.