Black Friday is like a huge Steam sale, times ten. If you've been holding out on buying new games all year, but want to go big just before the Holidays, it's the perfect time to pick up something fresh to play and catch up on all the latest classics. With the biggest shopping day of the year fast approaching, the new Humble Bundle deal is the best way to bag all the games you'll need for the festive season, and beyond. If you want new games every month, at a cut price, or if you want savings when you pick up hits like Resident Evil 4 Remake, Street Fighter 6, and more, we've got the best Black Friday Humble Bundle for you.
Now, we've already gathered together the best Black Friday PC gaming deals for 2023, but there's more. Whether it's shooter, roguelikes, or RPG games you're after, Humble Bundle is offering a big discount on its annual Choice subscription service (if you use the code HOLIDAY23).
You sign up. You pay a single, annual fee. And then every month you get a selection of games that are yours to keep forever – even when your membership ends. Similarly, if you buy one of Humble's select titles, including Resident Evil 4, Street Fighter 6, Remnant 2, and more, you can get a month of Choice absolutely free. Basically, you buy one game, and get a bunch of others for absolutely nothing. This is one of the best Black Friday deals around.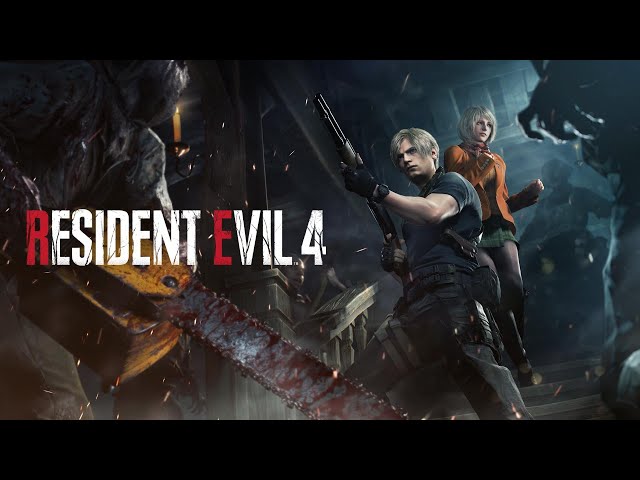 So what we have are two deals. If you want to buy a game and get a month of Choice for free, you need to be a brand-new Humble customer, and you have until Tuesday November 28 to pick up your game. Below, you'll find a list of games on Humble that come with a free month of Choice for December:
Armored Core 6 Fires of Rubicon
Armored Core 6 Fires of Rubicon Deluxe Edition
Payday 3 Gold Edition
Cities Skylines 2 Ultimate Edition
Alan Wake 2 Deluxe Edition
Lords of the Fallen
Lords of the Fallen Deluxe Edition
Age of Wonders 4 Premium Edition
Metal Gear Solid Master Collection Volume 1
Etrian Odyssey Origins Collection
Payday 3 Silver Edition
Lies of P
Total War Pharaoh Dynasty Edition
Lies of P Deluxe Edition
Persona 5 Tactica Digital Deluxe Edition
Destiny 2 The Final Shape and Annual Pass (pre-order)
Persona 3 Reload Digital Premium Edition (pre-order)
Football Manager 2024
Stalker 2 Ultimate Edition (pre-order)
Ghostrunner 2 Brutal Edition
Total War Pharoah
The Lamplighters League Deluxe Edition
Infinity Strash Digital Deluxe Edition
Final Fantasy 1 – 6 Bundle
Tekken 8 Ultimate Edition
Sword Art Online Last Recollection Deluxe Edition
Final Fantasy XIV Endwalker Digital Collector's Edition
Persona 3 Reload (pre-order)
Persona 5 Tactica
Stalker 2 (pre-order)
Tekken 8 Deluxe Edition
Tekken 8
Ride 5
Robocop Rogue City Alex Murphy Edition
Tales of Arise
Like A Dragon Infinite Wealth (pre-order)
Crymachina
Disgaea 7
Eiyuden Chronicle Hundred Heroes
Alternatively, if you want a whole year of Choice at a discount price, once again, you need to be a new Humble customer, and you have until Sunday December 31 to sign up. Normally, 12 months of Choice costs $129 / £99, but with this deal, it's down to $99 / £80. All you need to do is click the link below, and then use the code HOLIDAY23 when completing your subscription.
And that's it. A big saving. New games every month. And at the end of your subscription, everything is yours to keep. Perfect.
With 2023 coming to a close, check out all the best PC games from the last 12 months and beyond. Alternatively, look to the future with all the best upcoming games we're expecting next year.
Also, make sure to follow us on Google News for daily PC gaming news, guides, and reviews.