It still blows my mind that Dr Dre is in GTA Online. Introduced via the game's The Contract update of December 2021, the music mogul and esteemed west coast rap star visits Los Santos in a bid to recover stolen music – at which point you, with the help of Story Mode's Franklin Clinton, are hired to help him retrieve it. With this, plus the catalog of real-world superstar DJ talent rolled out via the After Hours update of summer 2018, the blockbuster Doomsday Heist that landed six months prior, and a handful of other subsequent complimentary add-ons, it's safe to say GTA Online has enjoyed a fruitful five years. 
Now creeping up on its 10th anniversary, the game today is an entirely different beast compared to the one that arrived just after the GTA 5 PS3 and Xbox 360 launch in 2013. For Rockstar North design director Scott Butchard, three words encapsulate that journey: unexpected, community, and fun. Speaking to the former point, he says: "When I first started working on GTA Online we were still finding our feet. Essentially, we were pushing these smaller updates while working hard to bring together the first Heist, so it's been an epic learning experience – with tons of fun and unexpected twists and turns thanks in no small part to the incredible feedback from our community."
"When we started out, I don't think we could have ever dreamed we'd still be going 10 years on. The success of GTA Online is nothing we ever expected."
The next episode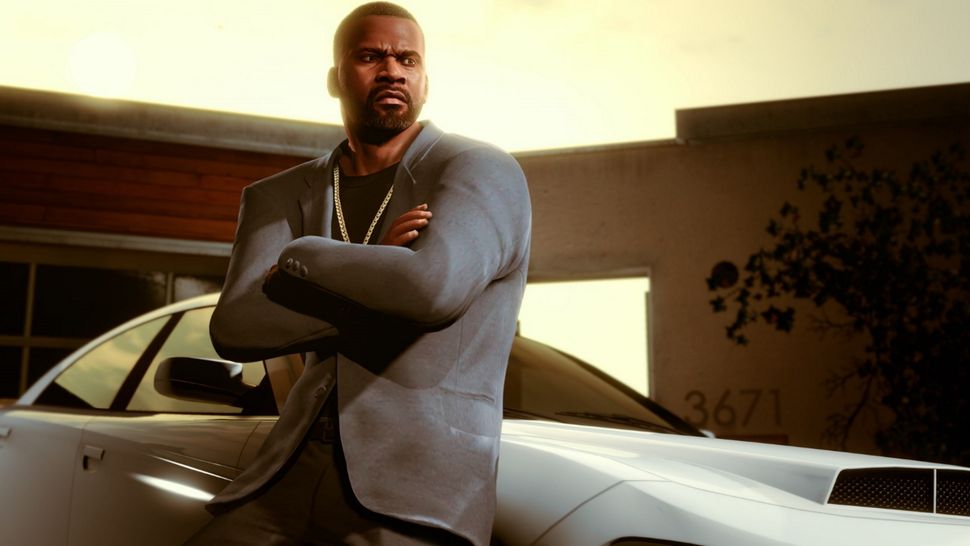 The GTA Online Drug Wars update takes us back to basics with a dizzy Hotline Miami feel – that's how I felt after playing part one of the game's latest two-part update that launched in December. As we now wait for Part 2, weekly updates between times have introduced a number of player-requested features, such as a 50-car garage, street dealers, raidable stash houses, daily dead drops, and a new Destiny 2 Xur-style Gun Van that pops up in random locations around the map day-to-day. With all of that, Butchard says feedback from the game's passionate community is central to the design team's decision-making when introducing new features – and while GTA Online in 2023 flies as close to the understood live-service model than it ever has, maintaining accessibility to all players, solo and in teams, across the board has been a constant since launch.  
"Certainly, we want to make sure GTA Online updates are free and accessible to everyone, so that our entire community can experience it together. That still stands today," says Butchard. "Looking back, at the start we were pushing GTA Online primarily as a multiplayer experience – whether it was cooperative or competitive, we felt we needed to get players in and have fun playing together in a shared space. As time went on, we realized so much of the experience works better when we provide more potential to enjoy the game on an individual level, and that the core experience can then be changed and improved upon by playing with others." 
"We started to really hit our stride when we began designing Heists to be playable with just one or two players, then building on the original experience with social spaces like the Nightclubs, or the Casino – spaces that could act as connective tissue for our players jumping from experience to experience, either with a Crew or solo."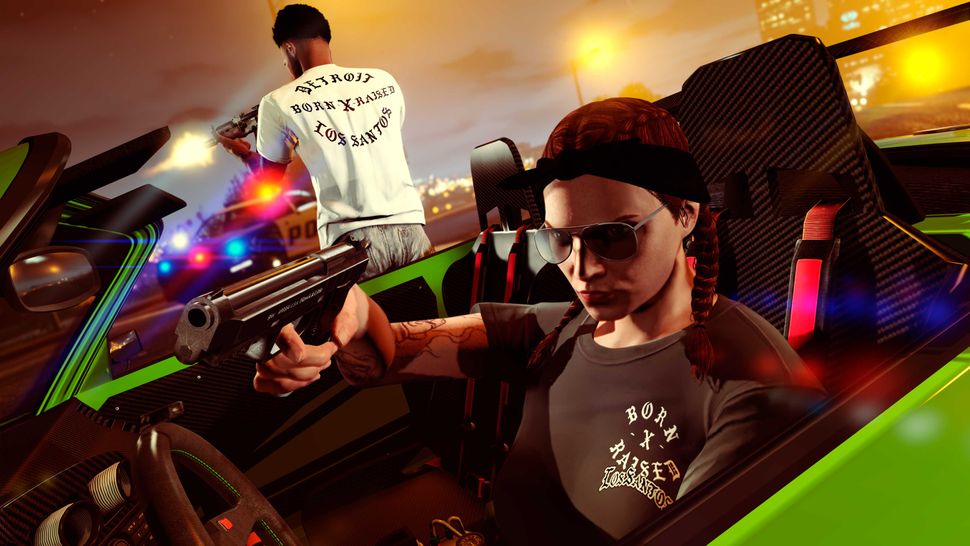 Lead designer Chris Bell echoes Butchard's sentiments by saying working on such a massive, long-term project as GTA Online can at times feel surreal, but is also hugely rewarding when received by such a large community. Bell reckons no two days are the same behind the scenes, and that with every update he and his team get the chance to listen to what players want to see moving forward. 
"Every update we add gives us a chance to receive player feedback that can help us with new ideas, such as giving our gearheads a world with Los Santos Tuners and a space to house their cherished rides with the new 50-car garage on Eclipse Blvd; as well as consider how we can tweak existing content to improve the overall experience, such as cycling out modes on a regular basis," says Bell. "With there being such a large and varied amount of experiences in GTA Online at this point, there is always that challenge of trying to keep things fresh that's going to appeal both to our veteran audience and any new players that may be playing it as their first bit of gameplay beyond the tutorial."
"Part of the decision process when coming up with new updates is how they can complement other areas of the game as well as offering something new to engage with. Taking The Criminal Enterprises as an example from last year, we wanted to expand a number of businesses that have been in the game for years and breathe new life into them, while at the same time provide a strong set of classic missions like Operation Paper Trail for those players that like to take on story missions instead of the more business side of things."
Crowd control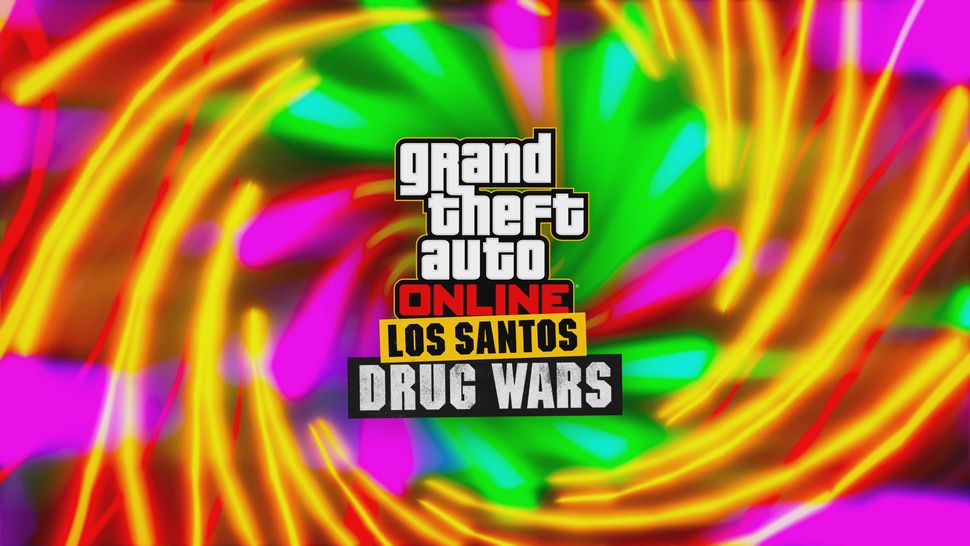 For Butchard, the fact he and his colleagues have grown up alongside the GTA Online community means that he's pleased with the balance between community feedback and the team's own design emphasis. He says that so many changes start out as suggestions from the community, and evolve through the lens of the team's own hopes for the game and where it might go next. The Criminal Career builder that was introduced with the launch of GTA 5 on PS5 and Xbox Series X and S last year, for example, aims to help new faces find their feet in San Andreas, while things like the roving Gun Van might appeal more to veteran players. 
"Frankly, there are so many cool ideas and directions we can take, and it's great to still surprise our players and give them something to be excited about," says Butchard. "At almost 10 years old, that's a really cool thing to be able to do."
"The community's contribution to the overall design of the game has only increased over time – our vision remains, but it's in a beautiful partnership with the community. We still have our plans but they're less hard locked-in than they once were to allow for this external input. We are always working to balance things in a way that makes sense for every player and play style, so that there's always something for everyone to have fun doing."
Bell adds: "We identify and consider so much player feedback, and we are always looking at ways to implement community requests as we continue to create new updates. Sometimes, however, what feels like the simplest fixes can be the most challenging to implement, so it might take some time for the community's desired changes to make their way into the game. Hopefully recent improvements to the game have shown that we are working to address the community's requests as we move from update to update."
With a game so open-ended in structure as GTA Online, players taking features and running with them independent of official updates is always possible. This was best illustrated by the Green vs Purple alien gang wars of 2020 – whereby servers were inadvertently dominated by players wearing martian bodysuits, and swearing allegiance to either side. This craze even transcended GTA Online itself, with social media users flooding the likes of TikTok and Instagram Reels with green vs purple content; a format that Rockstar formalized in an official capacity with last year's Sprunk vs eCola rivalry.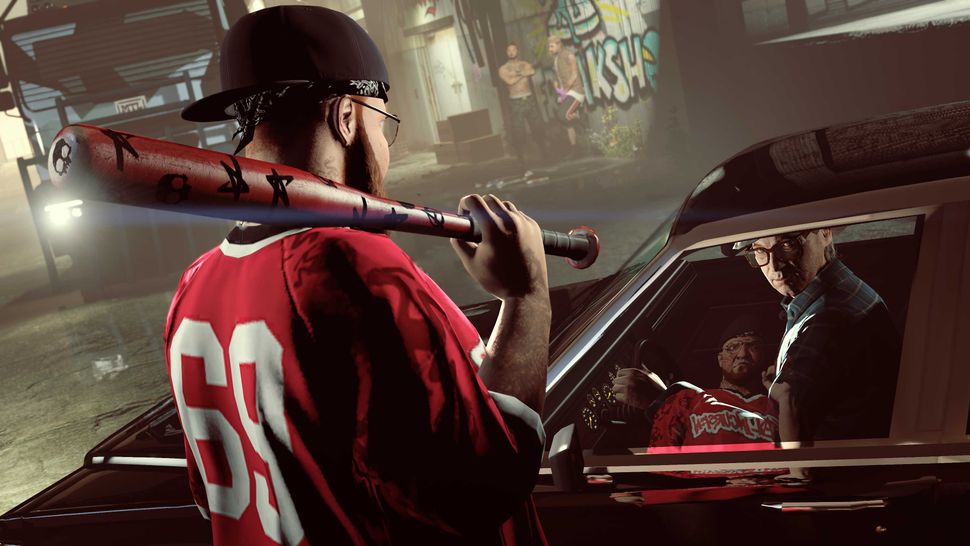 Butchard says random events like these are incredibly exciting, especially when it requires the team to "change up the vibe" to better suit the innovative measures players come up with on the fly. Bell agrees, and says riffing off these circumstantial developments can influence how official decisions are made too – such as the Los Santos Tuners update, that formalized the safe spaces in-game car enthusiasts had already informally created amongst themselves. 
"It doesn't always have to come from something large-scale like [alien wars or Sprunk vs eCola] either, we take inspiration from comments on forums or videos and screenshots players have taken of things they've done in game," says Butchard. "There's a fun example of this that's coming for this year's Halloween event that makes me laugh every time, I can't wait to see how players react to it." Speaking to last year's community-facing Heist Challenge (whereby players successfully stole a collective $100 billion of in-game money over a seven-day period), Butchard adds: "We'd had the idea of community-based objectives for a while. It's something we wanted to present as a design choice, rather than as an externally pushed event, so it felt native to the world and the player experience." 
"Naturally occurring, community-led events like green vs purple really solidified how important these could be and that they were something we should be looking at more – the idea of everyone coming together and pulling in the same direction to complete a shared goal is great, and it's something we will continue to look at more in the future. After seeing the alien war unfold, we certainly wanted to explore ways that we could tap into similar rivalries and allegiances across the community. It was fun to add in for a limited time and see players change up their regular playstyle for a while and also give us a chance to give out some rewards unique to that moment." 
So what's next for GTA Online? Part 2 of its Drug Wars update is imminent, with Rockstar more keen than ever to continue pushing the community-facing content players have enjoyed more recently. With players equally eager to hear something concrete about GTA 6, beyond the fact that it's currently in development, how GTA Online evolves alongside the next step in the mainline series remains to be seen. 
Rockstar, as you might expect, is keeping its cards close to its chest on that one, but, besides the Halloween content hinted at above, Butchard looks forward to what lies ahead in the immediate future. He says: "It's super important to us that players find new ways to connect with each other – whether through events we create or by us providing the tools for them to create their own moments. We've got a bunch of ideas in the works right now, all the way up until the Holidays at the end of the year, so please stay tuned!" 
---
Love open world chaos? Check out the best games like GTA wrecking the place right now