Hogwarts Legacy was one of the most anticipated video games to come in 2023 and it did not disappoint. When you dive into Hogwarts Legacy for the first time, you are attending Hogwarts as a fifth-year student. Getting to travel around the Wizarding World on a Flying Broom, brewing potions to give you boosts in battles, and harnessing the power of the three Unforgiveable Curses are just a few reasons why so many have been loving the game so far.
As you may already know, Hogwarts Legacy is a single-player game only, but is multiplayer in the cards for 2023 or even beyond?
If you head over to the Hogwarts Legacy FAQ, developer Avalanche state very clearly that "Hogwarts Legacy is a single-player experience and does not have online or co-op gameplay." With that being said, I wouldn't expect to ever officially have online multiplayer this year or any year for that matter. Would it be cool to travel the Wizarding World with a group of your friends? Sure, but the game doesn't need it to make your experience any better than it already is.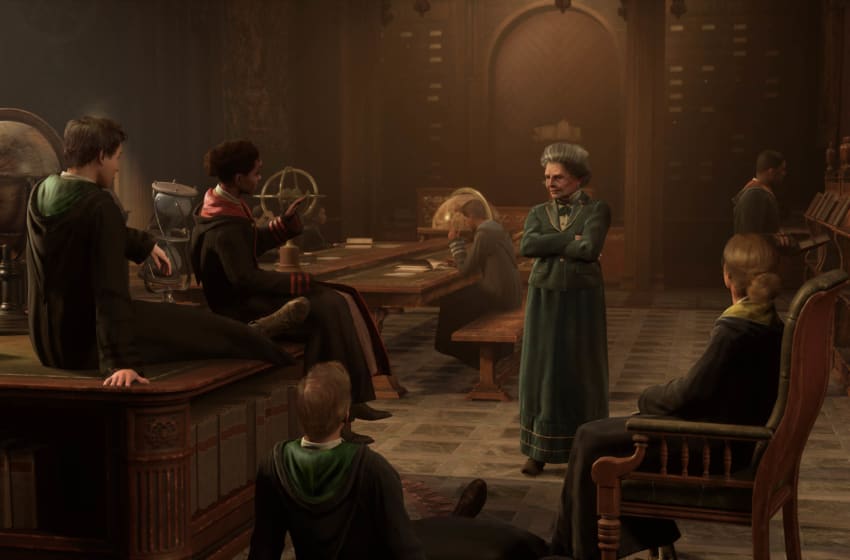 Now, nothing is a guarantee. There are plenty of surprises and secrets in Hogwarts Legacy already. Portkey Games may throw another our way with the inclusion of online multiplayer, but I wouldn't hold your breath on that one. The game is built around the single-player experience and with the records it is setting, they rather just build on that with potential DLC down the line in the future.
Hogwarts Legacy could be getting multiplayer on PC thanks to mods
If you purchased Hogwarts Legacy on PC, multiplayer may not completely be out of the question. In fact, thanks to mods, you may be able to download a multiplayer mod that will allow you to get your multiplayer fix in after all.
Modder Yamashi, who has developed multiplayer mods for other single-player video games, has confirmed that a Hogwarts Legacy multiplayer mod is in the early stages of development. A release date for that has not been announced, but it should be pretty interesting when the mod is made available.
For now, continue doing what you do best at Hogwarts. Even being a single-player experience, there are still tons of things that you can do. If you have completed the main story, continue trying to get to max level 40 and continue to seek out some additional collectibles. This will keep you busy for quite a while.
Hogwarts Legacy is available now on PC, PlayStation 5, and Xbox Series X|S. Hogwarts Legacy will be available for PlayStation 4 and Xbox One on April 4 and Nintendo Switch on July 25.