Nintendo Switch Online users have new Zelda freebies to download.
The primary reason anyone is subscribed to Nintendo Switch Online it seems is access to retro Nintendo games that span NES, SNES, Game Boy, Game Boy Color, Game Boy Advance Sega Genesis, and the N64. The secondary reason is to enjoy select multiplayer games. The tertiary reason is for all the Nintendo Switch Online-exclusive icons. Last week, The Legend of Zelda fans were surprised with the release of special profile icons based on The Legend of Zelda: Tears of the Kingdom, the recent sequel to The Legend of Zelda: Breath of the Wild. This week, this has been followed up with more profile icons from the game. 
Like the previous icons, these will be available to claim until next Thursday night. In other words, there's a week to claim them. As for the icons, their prices vary from five to ten Platinum Points, depending on the design of the icon. Once redeemed, they are yours to keep, regardless of whether or not you maintain an active subscription to Nintendo Switch Online.
This is the third set to be released for the game, but the second in this latest wave. Right now, it seems they will also be the final set in this wave, but this has not been explicitly confirmed by Nintendo. Whatever the case, once these are gone, they are gone. Some or all of them could return in the future, but this isn't common, let alone guaranteed.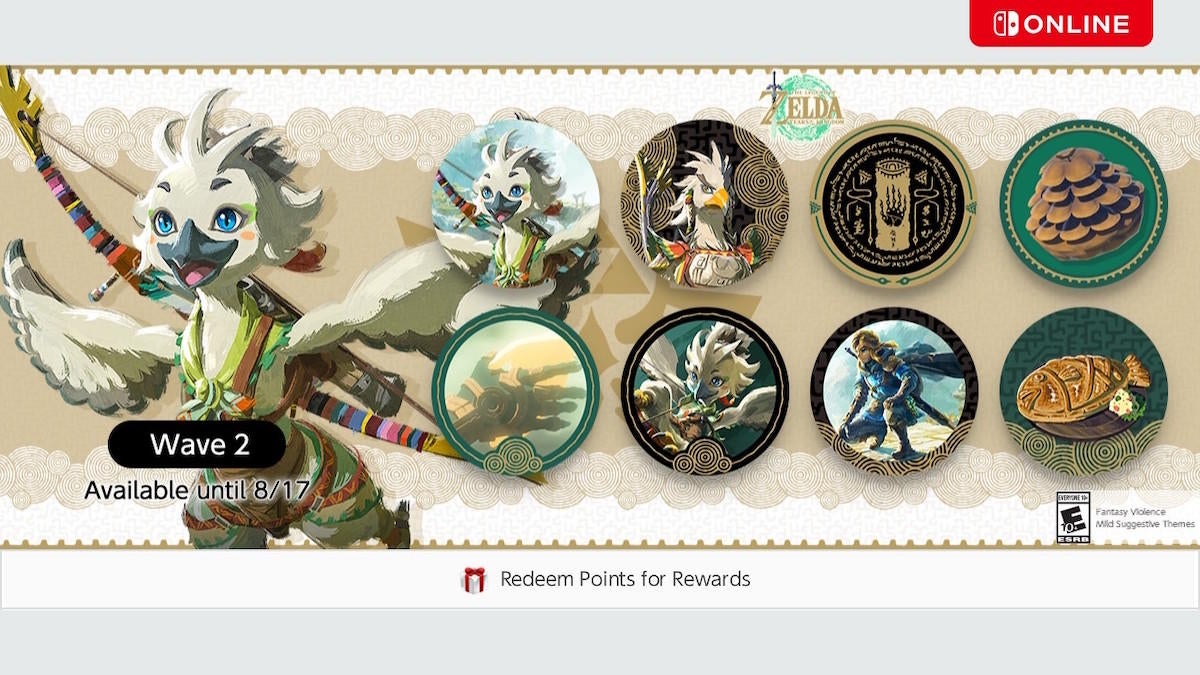 Nintendo Switch Online and The Legend of Zelda: Tears of the Kingdom are both available via the Switch, Switch Lite, and Switch OLED. A 12-month subscription of the former starts as cheap as $20 while the latter will cost you $70, and it probably won't get much cheaper than this for a while. 
"The Legend of Zelda: Tears of the Kingdom is a remarkable and breathtaking experience that builds upon one of the best games ever made," reads the opening of our review of the new Zelda game. " With a deeper story and a more fully formed world, Tears of the Kingdom addresses some of the criticisms of The Legend of Zelda: Breath of the Wild while showcasing even more of this fantastic and unique version of Hyrule. Players will lose themselves in the sheer magnitude of Tears of the Kingdom and its surprising additions, while being encouraged to innovate using the new mechanics to find unique solutions to the many problems presented in the game."