Nintendo Switch Online subscribers have a new Pokemon freebie for a limited time.
Nintendo Switch Online has a new free download that will tickle the fancy of Pokemon fans on Switch, Switch Lite, and Switch OLED. More specifically, Nintendo Switch Online subscribers have been treated to a new free download related to Pokemon Scarlet and Pokemon Violet, the most recent Pokemon games that released last year via Switch and that are set to get two DLC releases later this year. While the pair of games garnered a fairly underwhelming reception among critics and consumers alike, they both combined and attracted millions and millions of players, many of which are either still enjoying the games or planning on returning to them with the aforementioned DLC. 
If you're one of these Pokemon fans, then you may be interested in knowing that the second wave of five total waves of new Pokemon Scarlet and Violet profile icons have been released. That said, you need a Nintendo Switch Online subscription to access these icons. You will also need to dish out five or ten platinum points for each icon, with prices varying depending on said icon. 
If any of this sounds familiar, it's because this the second set of Pokemon Scarlet and Violet icons, with the first set releasing between November and December of last year. In other words, there's already been a wave two, but that was a different set. That said, once these icons are gone, they are gone. In this case, these specific icons will be available until next Thursday, August 24. Come this date they will be replaced with wave three, which has yet to be revealed yet.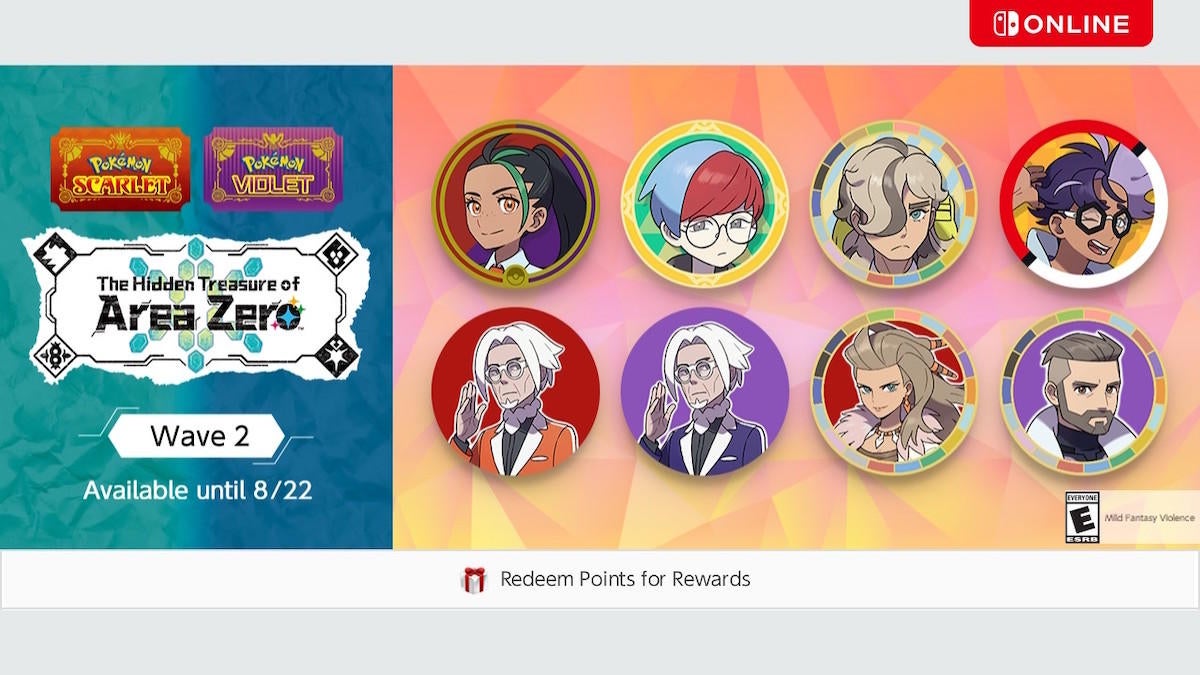 Nintendo Switch Online is available via Nintendo Switch, Nintendo Switch Lite, and Nintendo Switch OLED, starting at $20 a year. However, there is a second tier available, the Expansion Pack tier, which is the only way to access certain retro games. For example, the only way to play Nintendo 64 games via Switch Online is to subscribe to the Expansion Pass tier, which runs at $50 a year. For more coverage on the subscription service and everything else under the larger Nintendo Switch umbrella, click here.