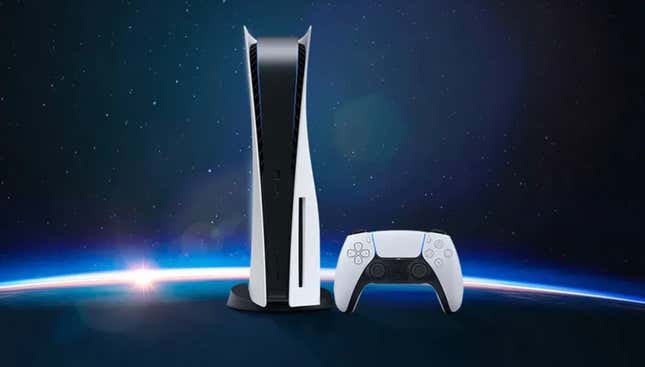 A PlayStation Showcase presentation is set to premiere on Wednesday, May 24, the company announced on the official PlayStation Blog today.
The Week In Games: Twisted Therapy And Toy Soldiers
These Anime Moms Deserve All The Flowers For Mother's Day
Monday 6:46PM
Read More: A Ton Of Lowkey Features Just Made The PS5 Way More Convenient
The relatively short post, written by Sony Interactive Entertainment's senior director of content communications Sid Shuman, will "run a bit over an hour." While he didn't specify exactly what will be shown during the broadcast, next week's PlayStation Showcase will focus on "PS5 and PS VR2 games in development from top studios from around the world." According to the post, you can expect to see a glimpse at some new games from PlayStation Studios, as well as a plethora of titles from third-party developers and indie creators.
The presentation will air next Wednesday at 1 p.m PT / 4 p.m. ET. You can stream the show on PlayStation's official Twitch and YouTube channels.
Read More: PlayStation 5: What To Expect From Sony's Console In 2023
Sony's been having a pretty stellar year thus far. Yeah, there were a couple of flops—Forspoken, most notably—but strong multi-platform releases such as Resident Evil 4 and Star Wars Jedi: Survivor have helped make it a lively period for PlayStation. There are some big exclusives to look forward to on the way like Final Fantasy XVI and Marvel's Spider-Man 2, while multi-platform releases like Street Fighter 6 should also do well on the console. We may catch glimpses of all of these games at next week's showcase.
But perhaps the most exciting aspect of the announcement is the headline's assertion that "new IP are headed to PS5 and PSVR2." The prospect of some new properties being revealed make this showcase one to watch. In addition to whatever surprises it may have in store, it should solidify Sony's offerings for 2023 and beyond, particularly as the company plans to sell another 25 million PS5s this year.