Half-Life 2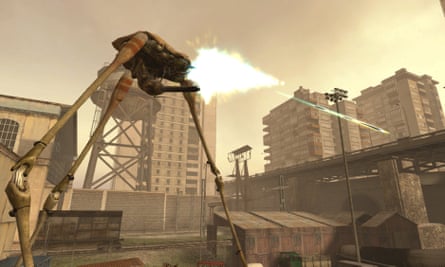 Valve's brilliant shooter dumps scientist Gordon Freeman on a dystopian Earth crushed by the evil Combine alien invasion force. The visuals are wonderful, the physics are astonishing and the Orwellian setting of City 17 provides a nightmarish backdrop to the tense story of rebellion, sacrifice and shooting stuff.
Resistance: Fall of Man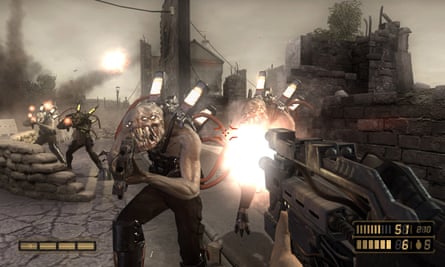 Set in an alternate post-second world war period in which an alien race known as the Chimera has infected and enslaved most of humanity, Insomniac's shooter series has the gritty muted look of a 1950s British sci-fi movie, and is notable in that it starts not in New York or London but in … Grimsby, a town criminally overlooked by mainstream action adventure games.
X-COM: UFO Defense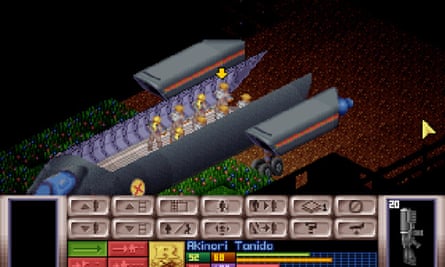 The legendary X-COM series of strategy games has players controlling small squads of soldiers touching down at alien invasion sites to destroy the monsters and gather their artefacts for research. Combining tense tactical fights with resource management, the game was utterly gripping, and the reboot series has revived the turn-based combat genre for a whole new generation.
Earth Defense Force 5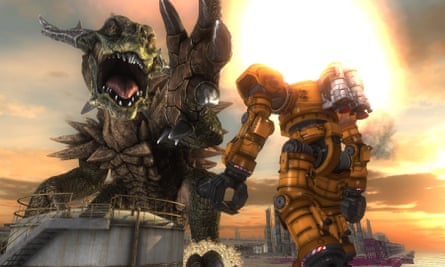 Easily the best title in Sandlot's wave-based shooter series heavily inspired by classic Kaiju movies. Giant insects and robot monsters have invaded Earth and it's your job to destroy them using a combination of hi-tech weapons and cheesy dialogue. The destructible cities provide an exciting backdrop and the co-op mode is pure sci-fi anarchy.
Prey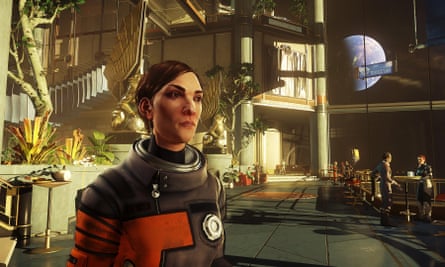 A very different sort of alien invasion game in that the aliens have actually been captured and imprisoned on an orbiting space station – but now, of course, they're running riot. Designed by Arkane, the studio behind the Dishonored series, it's a really interesting, open game, that allows lots of experimentation and emergence as you explore the dank, dark corridors hunting monsters and gaining their weird shapeshifting abilities.
Destroy All Humans!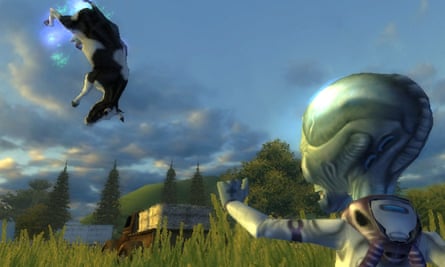 Another pastiche of sci-fi movie tropes, this ridiculous action adventure gives you control over one of the alien invaders who must destroy humans and steal their DNA to ensure the survival of their species. A compelling combination of Grand Theft Auto and Mars Attacks!, complete with flying saucers, death rays and anal probes.
Body Harvest
One of the most unlikely titles in the Nintendo 64's mostly family-friendly history, Body Harvest takes place on a devastated Earth where alien monsters have spent years devouring humans. You play as a time-travelling super-soldier visiting key points during the invasion to destroy people-processing plants and save the planet. The eerie atmosphere and really weird dark Scottish humour meant that Nintendo decided not to publish the game itself: luckily, American company Midway stepped in.
Halo 3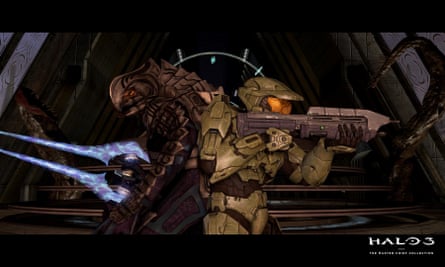 The year 2007 was a busy one for extraterrestrial incursions, with Crysis and Mass Effect also featuring apocalyptic battles for the planet. We're going with the third Halo game, however, as it's an epic return to form for the series with Master Chief and his crew defending Earth from the Covenant and the Flood, in mass three-way space carnage.
The Wonderful 101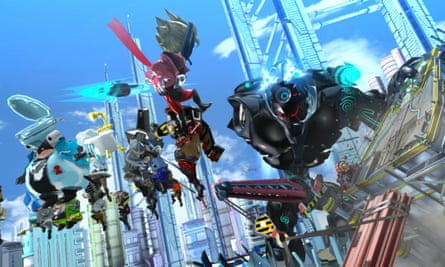 Widely overlooked at the time of its initial release on the Wii U console, The Wonderful 101 is a clever action adventure pitching an army of superheroes (controlled simultaneously as a horde) against an invading alien criminal gang. Directed by Hideki Kamiya of Okami and Viewtiful Joe fame, it's a visually bewildering treat, which made imaginative use of the console's gamepad controller.
Umurangi Generation
I wanted to end with this super-stylised take on the alien invasion theme where you travel through various neon-splashed cyperpunk districts, photographing people, places and graffiti while in the background UN soldiers fight squid-like space monsters. It is what all great stories about extraterrestrial invaders are: a brilliant allegory on colonisation, observation and alienation.