Narrowing down the best Steam games is frankly an absurd task. There are simply thousands of games to choose from. 
But there's a lot of wheat to sift from the chaff and we're here to help you do that. So the games you'll find on the list are the ones we think you should make a beeline for and install when setting up a new gaming PC. Many of these titles won't be the latest games, but we feel they make for excellent PC games that work very well on Steam. 
One of the advantages of Steam is access to easily applied modes via the Steam Workshop, cloud saves and syncing across PCs, and a comprehensive user interface for tracking your games, achievements, friends and more. Plus these games will likely work well on the Valve Steam Deck. 
So read on for our picks of the best Steam games. 
The best Steam games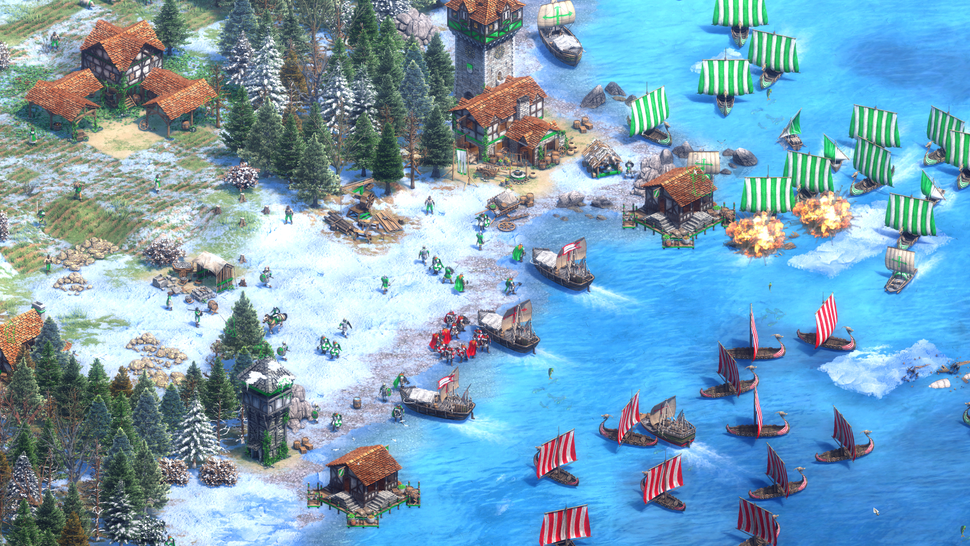 Age of Empires II: Definitive Edition
Age of Empires II was one of the best real-time strategy (RTS) games of 1999, so it's fitting that Age of Empires II: Definitive Edition was one of the best RTS games of 2019. In this historical simulation, you take control of a medieval civilization, and lead them to glorious victory — or ignominious defeat. Age of Empires II offers more than 30 playable civilizations, from the Aztecs and Incas, to the Britons and Franks, to the Turks and Saracens, to the Ethiopians and Malians, to the Indians and Khmer, to the Japanese and Koreans. Even just working your way through the varied (and educational) single-player campaigns can take hundreds of hours.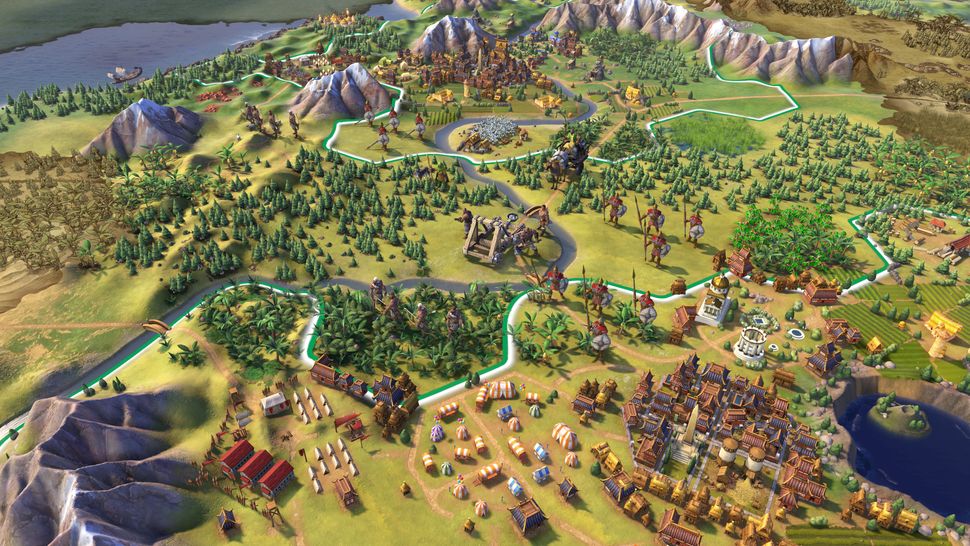 "Just one more turn" is the rallying cry of Civilization VI players everywhere. In this historical turn-based strategy game, you choose one of 18 world civilizations (the Americans, the Chinese, the Egyptians, the Kongo, the Romans and so forth), then lead them all the way from the Stone Age into the Space Age. You can choose to conquer your foes through military might, or lead the world in scientific achievement, or become a utopia for artists and philosophers. With a ton of options to customize your experience, Civilization VI is friendly for newbies and veterans alike, and can be as chill or as demanding as you want it to be.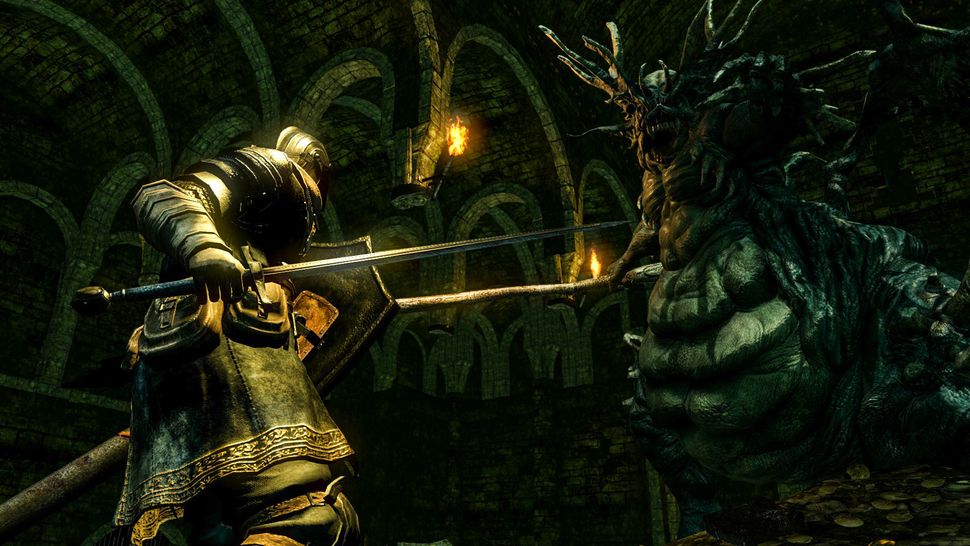 If you're in the mood for a challenge, the Dark Souls trilogy is your friend, and Dark Souls: Remastered is where it all starts. This dark, atmospheric action/RPG casts you as an adventurer in the dying world of Lordran, where you may be able to break a perpetual cycle of violence and decay. The combat is difficult and demanding, and you can expect to see the "You Died" screen often. But you can also expect to customize a character any way you see fit, with a variety of attributes, weapons and armor, and explore some awe-inspiring locations. Just be warned that you'll want a controller; the game doesn't work great with a mouse and keyboard.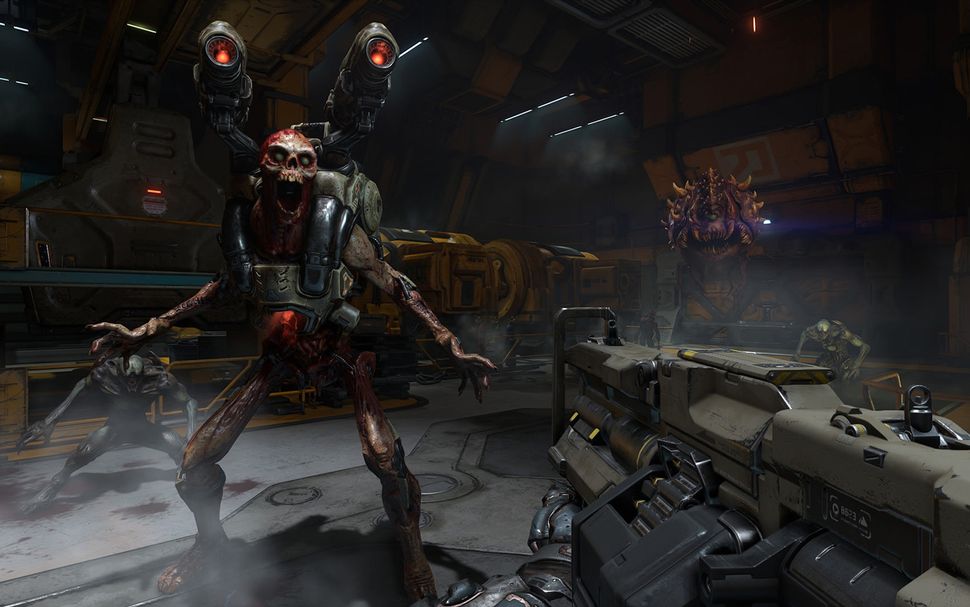 Nothing says "PC gaming" like a first-person shooter, and Doom (2016) is one of the best FPS games in recent memory. This soft-reboot of the Doom series puts you in the bloodstained boots of the Doom Slayer. As humanity's last hope against an encroaching army of demons, it's up to the Doom Slayer to brutally slaughter every imp, ogre and hell knight that even looks at him funny. Doom is a visceral, gory, fast-paced experience that looks even better when you can use a powerful PC to crank up the resolution and frame rate (check out the best gaming PCs for our recommendations). It's animalistically satisfying, but there's a decent story underneath all the carnage, too.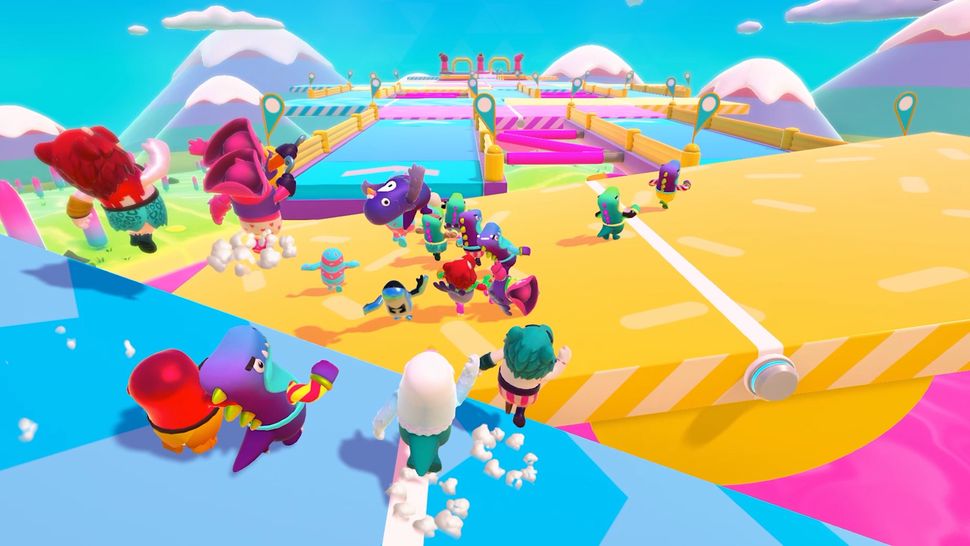 Fall Guys: Ultimate Knockout
Fall Guys: Ultimate Knockout is perhaps the strangest game on this list, but its popularity speaks for itself. You play as a colorful, blobby creature who must compete with 59 other colorful, blobby creatures in a variety of minigame challenges for both bragging rights and cosmetic items. That's really all there is to Fall Guys, and yet it's an amazingly addictive formula. It's not violent; it's not inherently difficult; it's not even that deep. But it is good, clean fun that's incredibly easy to pick up and play, especially if you can get some friends on board. The developers add new content periodically as well.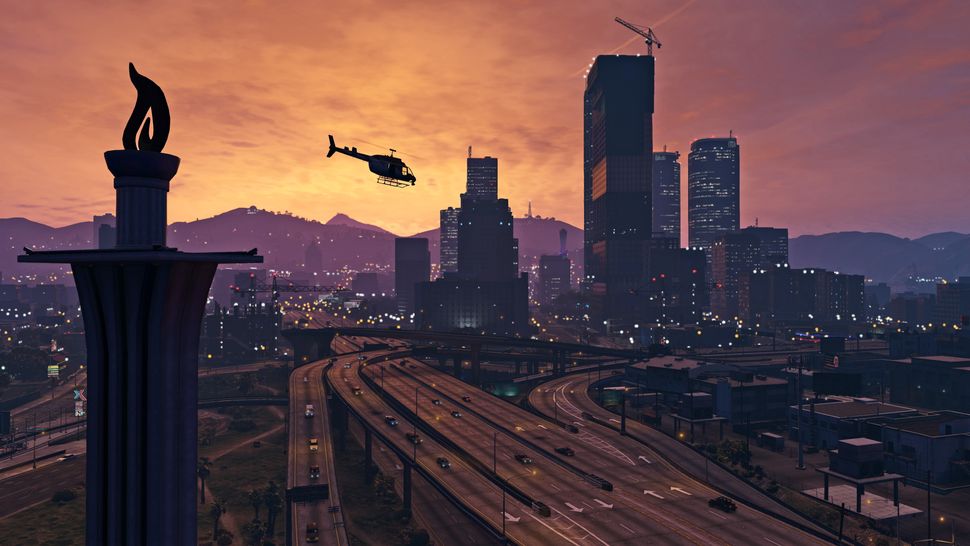 Grand Theft Auto V has taken on a life of its own ever since its debut in 2013. For starters, the game's single-player mode is pretty deep on its own merit. You play as three protagonists — Michael, Franklin and Trevor — as you explore the lively city of Los Santos and unravel a complicated crime drama. However, the game's multiplayer component, Grand Theft Auto Online, has arguably been even more influential. Grand Theft Auto Online is more than just a multiplayer mode; it's a whole living ecosystem, where developers constantly add new content and players constantly test the boundaries of what's possible.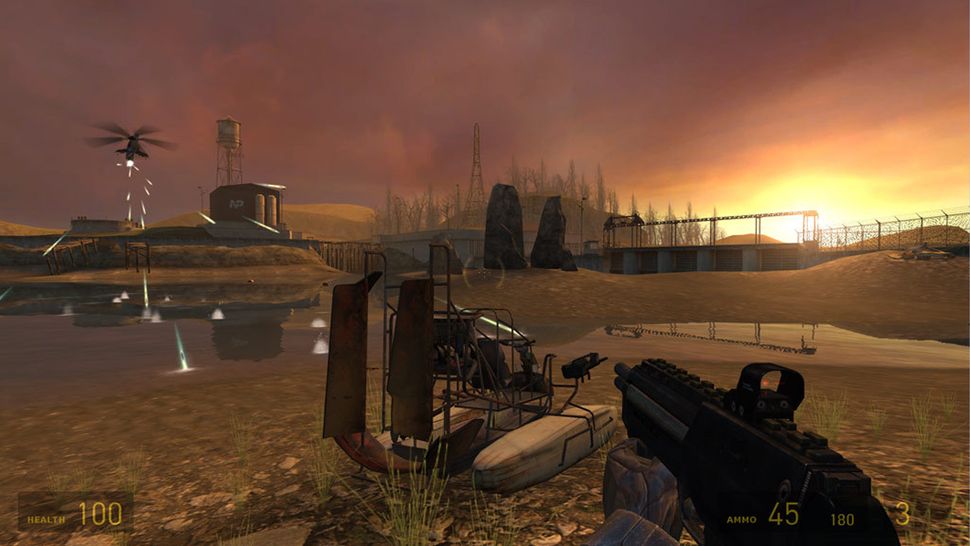 Arguably the first flagship game for Steam, Half-Life 2 remains one of the best first-person shooters ever made. This game continues the adventures of theoretical physicist Gordon Freeman as he fights back against both an alien invasion and an authoritarian government. While the controversy may seem quaint now, Half-Life 2 and Steam earned gamers' ire back in 2004 when Valve required an Internet connection for this single-player game. It was an inconvenience, to be sure — and arguably still is. But Half-Life 2's tight gameplay, gorgeous graphics and ambitious story hold up well after all this time, and an active Internet connection is a small price to pay.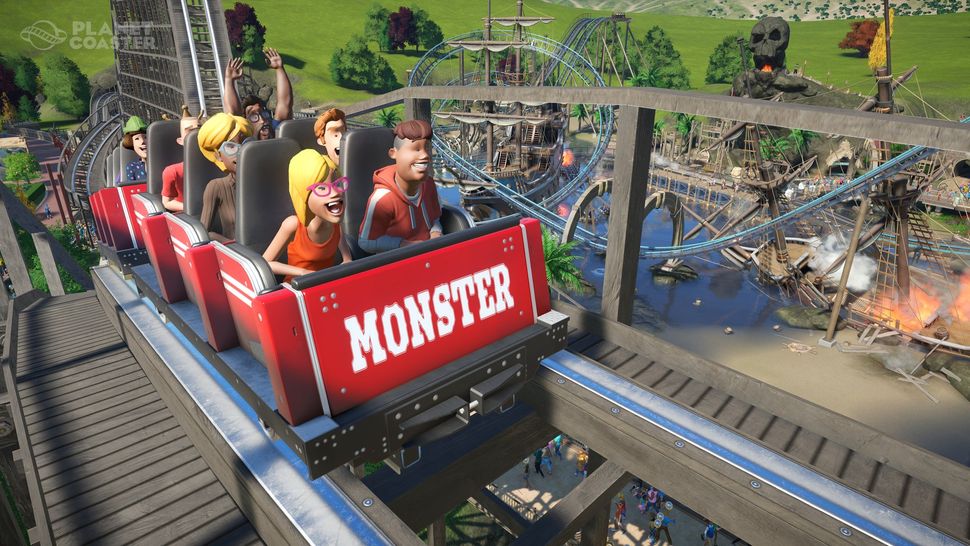 No list of the best Steam games would be complete without a theme park sim. While there are tons of good options (including the original RollerCoaster Tycoon from 1999, which still holds up), Planet Coaster is one of the most accessible and expansive titles on offer. The game challenges you to create and manage a theme park, showcasing your creative ideas while keeping your visitors happy. You can install all sorts of rides, but the focus here is on the colorful, customizable roller coasters. For roller coaster junkies who simply can't travel to a theme park every day, this is about as close as you can get to the real thing.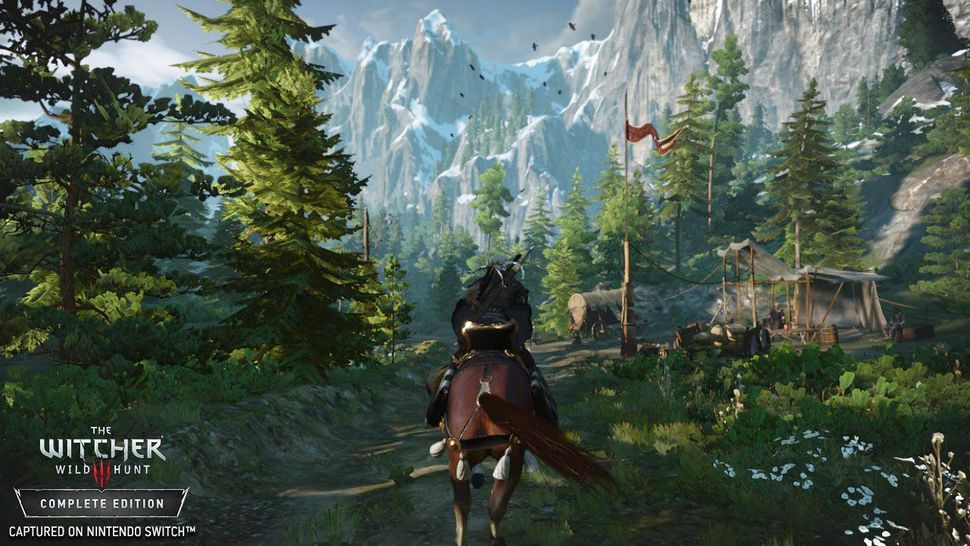 The Witcher 3: Wild Hunt is one of the most ambitious and refined open-world games on the market today. You play as Geralt of Rivia, who plies his trade as a Witcher, roaming the countryside as he slays monsters for money. However, in the third and final installment in the Witcher trilogy, Geralt has also caught the attention of various kings and queens — as well as the deadly King of the Wild Hunt, who pursues him across dimensions. With an epic story that adapts to your choices, tons of meaningful side quests and an enormous world, packed with secrets to discover, The Witcher 3 can keep you immersed for dozens of hours.
Best free Steam games
We've researched the best free Steam games based on their popularity, the depth of their gameplay and our own personal experiences with them. The games listed below are perfectly playable, even if you never spend a cent, with rich experiences for paying and non-paying players alike. Furthermore, we've tried to explore a variety of genres. (Free-to-play shooters may be a dime-a-dozen, but they're not necessarily to everyone's tastes.)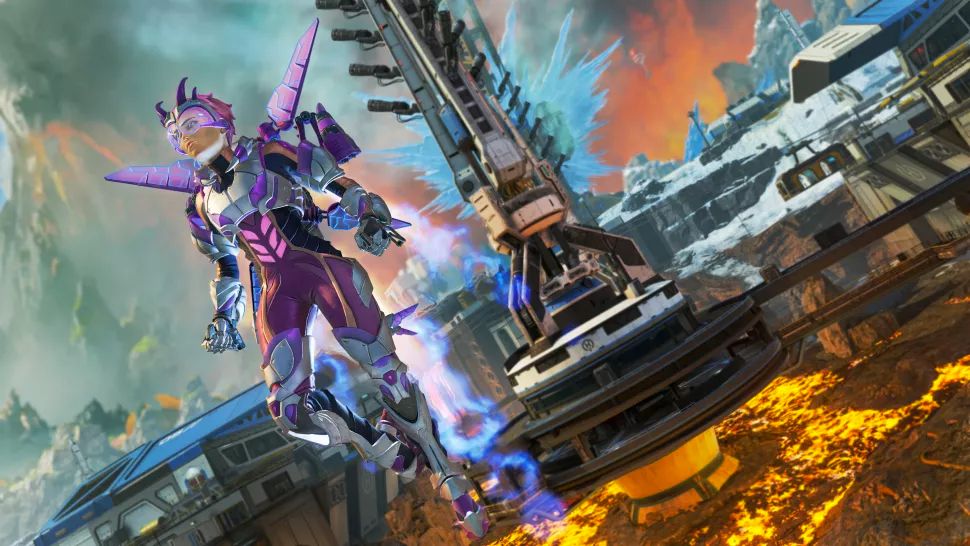 Apex Legends skillfully threads the line between being a battle royale game and a form of hero shooter. Based in the same setting as the excellent Titanfall games, Apex Legends pits you and up to two others in a game that's sees a mix of teams fight to the death in on a large map that slowly condenses with a deadly forcefield closing in. 
This might sound like another version of Player Unknown's Battlegrounds. But the suite of skills each character has, from tracking abilities to teleports and shields, and a great selection of semi-sci-fi weapons, combined with fantastic movement, elevates Apex Legends above other battle royale games. And with added classes and content as the game matures, it's a great choice for a top free game that you can lose hours upon hours in with that 'just-one-more-game' approach.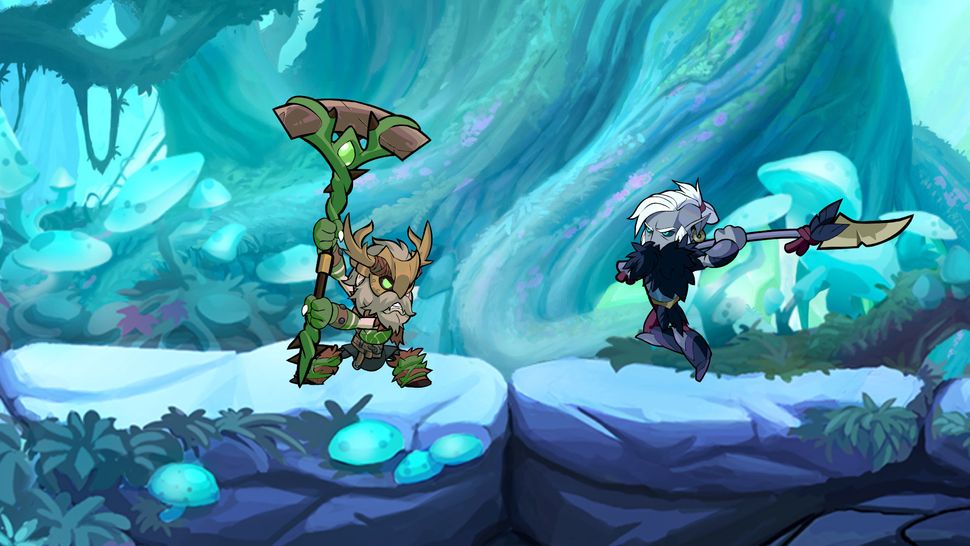 Brawllhalla is a 2D fighting game that has the same chaotic energy as Nintendo's Super Smash Bros.  Much like the latter game, Brawlhalla is easy to pick up and blends a mix of original characters with licensed ones; characters from Rayman, to Tomb Raider, to The Walking Dead and Teenage Mutant Ninja Turtles are featured.  
And up to eight of these characters can battle it out on arenas with multiple platforms. Do be aware that the free-to-play element here means the characters available rotate on a weekly basis. But thankfully, there's no option to spend money to get a character that'll give you an advantage over other players, meaning the brawling is even. If you do decide to splash the cash, it'll be on cosmetic items only.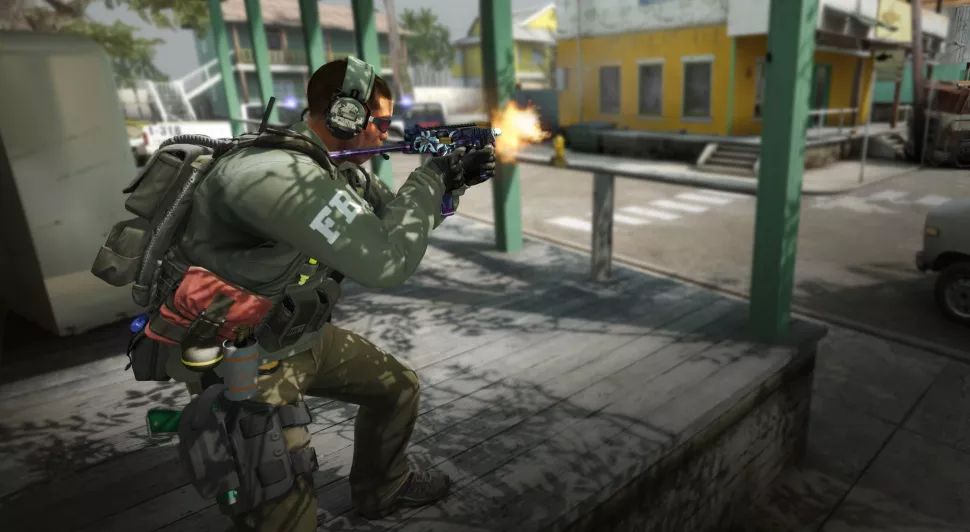 Counter-Strike: Global Offensive
Counter-Strike: Global Offensive is what you get after a mod for the original Half-Life gathers such a following that it becomes not only its own game but a form of its own genre. Counter-Strike offers team-based first person shooter action with objectives that see terrorists and counter-terrorists face off against each other. Victory can come in the form of completing an objective, like successfully planting or disarming a bomb, or simply wiping out the other team. And with fast-paced action and a wide selection of weapons this can be both very challenging and a lot of competitive fun.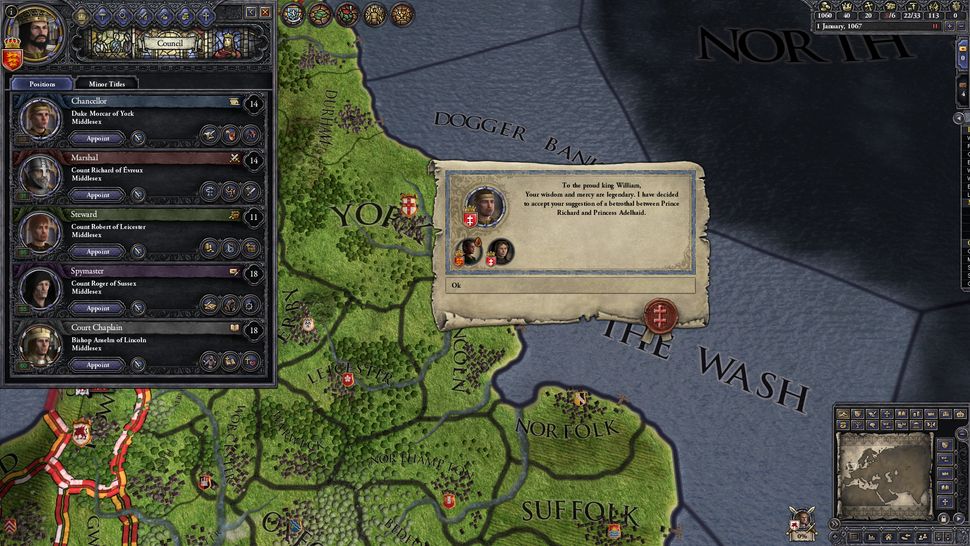 "Grand strategy" and "free-to-play" don't often go together, but Crusader Kings II from Paradox Interactive demonstrates that the pairing might have some legs. Crusader Kings II started life as a regular paid game, in which you take control of a Christian king in medieval Europe. The goal isn't just to wage war on neighboring countries; it's also to establish diplomatic ties, secure your family's legacy and see how you can reshape the history of the continent. If you want the game's DLC and expansions, you'll have to pay up, but you can play for quite a while without plunking down any money.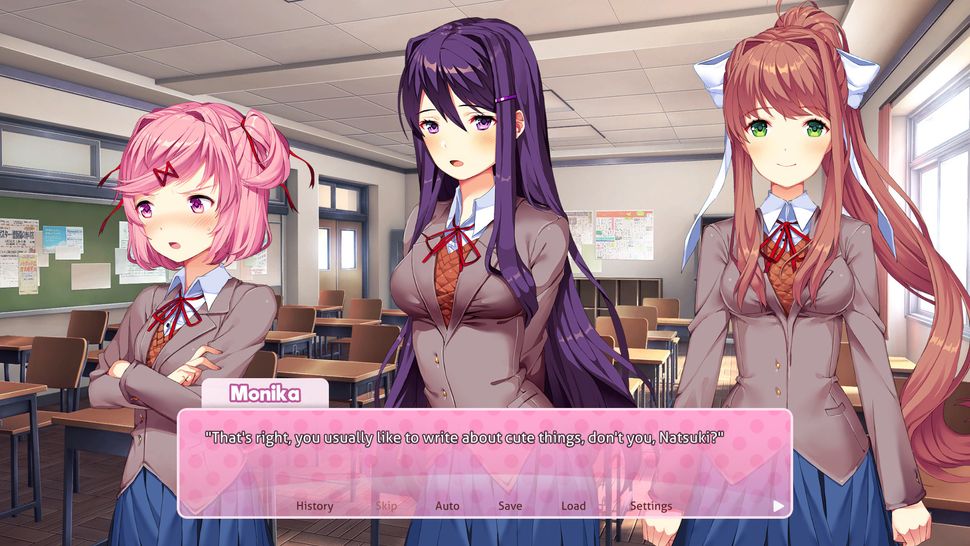 Doki Doki Literature Club
Here's an unusual one. Doki Doki Literature Club starts out as a Japanese-style visual novel about a high school student who courts a variety of pretty girls. As you play through this short game, however, you  might get the sense that something is amiss — and as you begin your second playthrough, events become even stranger. To say more would spoil what makes Doki Doki Literature Club such a trip, but if you're in the mood for a story that gets turned completely on its head, this is a good one. Just be aware that it's not for the faint of heart.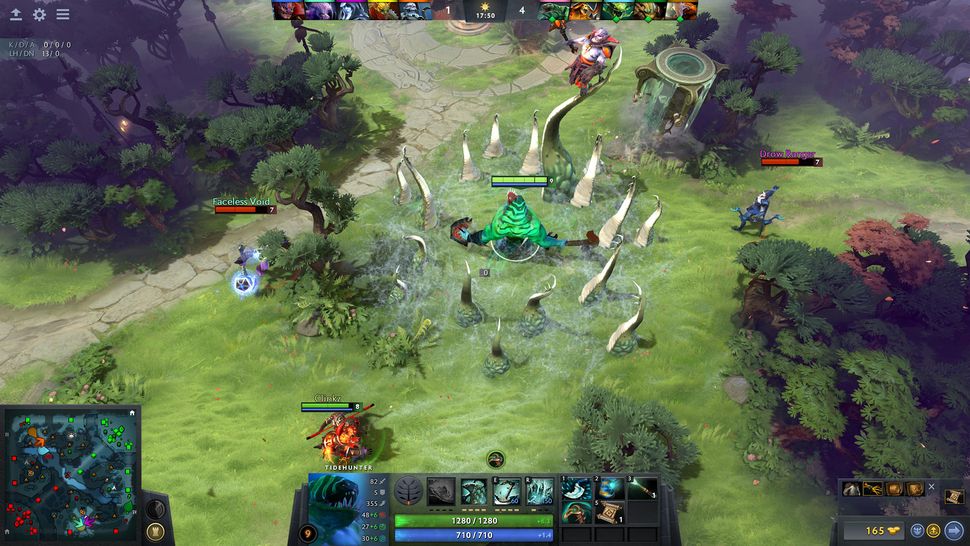 Dota 2 is one of Valve's most popular games. One of the big players in the multiplayer online battle arena (MOBA) space, Dota 2 started life as a Warcraft III mod, and eventually took on a life of its own. If you've played League of Legends or similar games, you know the drill: Choose a hero, team up with a few other players and lead an army of AI-controlled soldiers to conquer an enemy base. Dota 2 is a colorful, fast-paced game that tests both your tactical and strategic thinking. Communicating with your teammates is key. But if you get good, you can earn quite a few in-game rewards — or you can buy them with real-world money.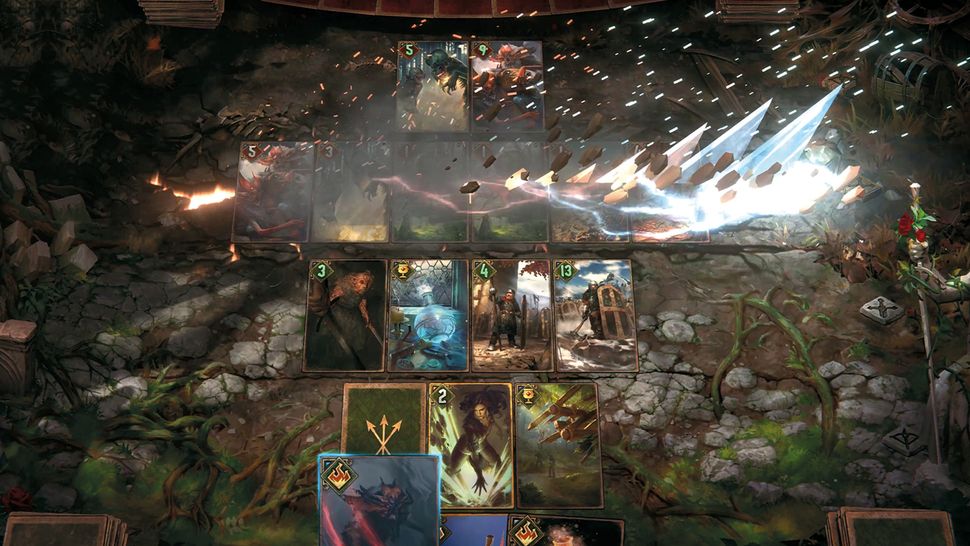 You can't play The Witcher 3: Wild Hunt for free — although it's often available for less than $10 during seasonal Steam Sales — but you can play arguably the best part of the entire game without spending a single cent. 
Gwent is a collectible card game that serves as a side activity in The Witcher 3 main game. But its popularity was so overwhelming that developer CD Projekt Red eventually expanded Gwent into a standalone free-to-play title that is now more than six years old and has carved out its own impressive legacy. 
Allowing you to build a deck of fantasy monsters and swordmen, Gwent is a compelling mix of flashy animations and strategic gameplay. Naturally, you can spend real-world money on booster packs to augment your deck, or you can earn in-game currency as you refine your skills and defeat your foes. 
Gwent offers a lot of tactical depth, in both deck construction and how you play. And it's these elements that will keep you playing for dozens of hours. You just might sink more time into Gwent than you did The Witcher 3.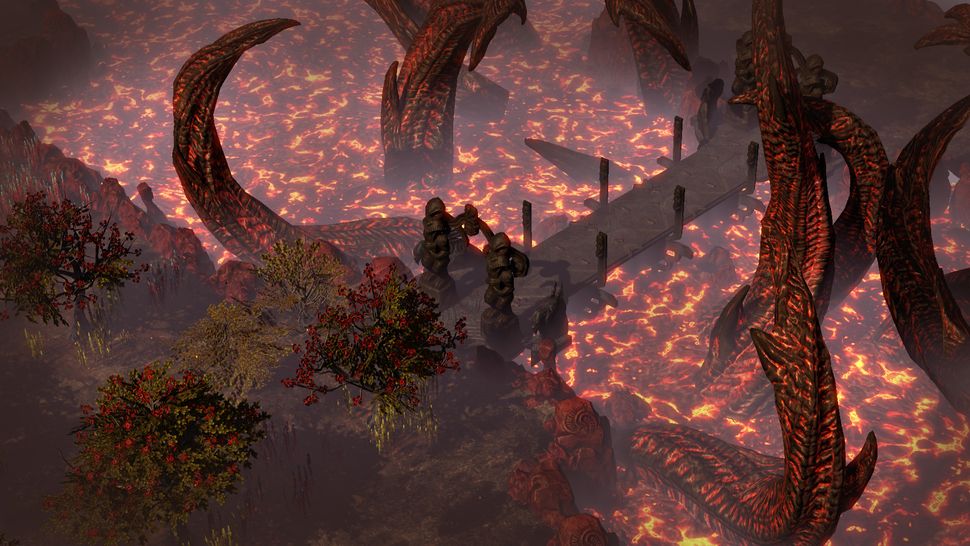 Imagine if Blizzard's Diablo series were free-to-play, and had an extremely long story campaign, and that's Path of Exile in a nutshell. In this isometric hack-and-slash RPG, you'll take control of an adventurer, then carve a bloody swath of destruction through thousands of monsters in your quest for revenge. If you've played a game like this before, you know the drill. Each class has a variety of skills to master, and you can collect tons of weapons and armor, each with different benefits, as you go. Paid transactions can get you extra storage space or cosmetics, but nothing that radically changes gameplay.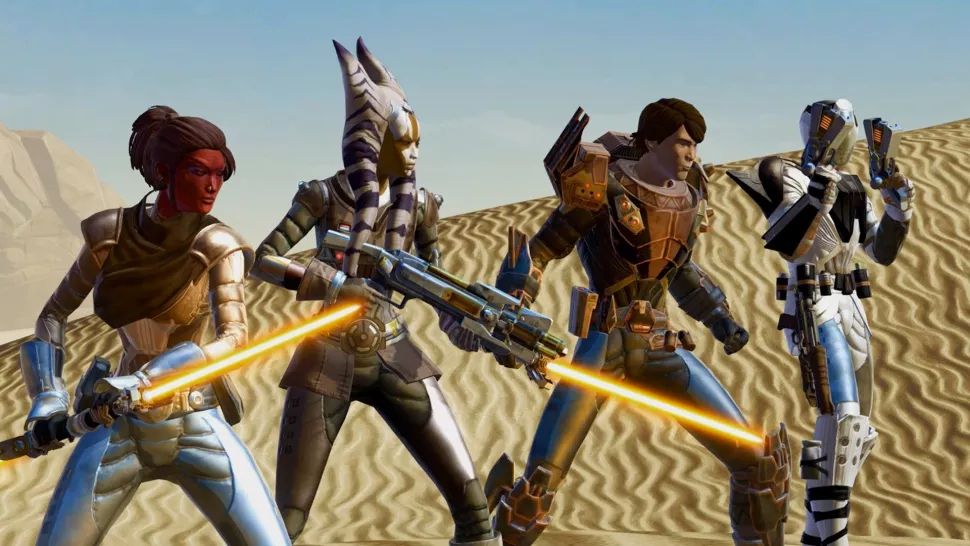 Star Wars: The Old Republic
While many people may have wanted Knights of the Old Republic 3, Bioware came up with MMO Star Wars: The Old Republic in 2011. It got fairly positive reviews at the time but a rocky launch and entering into a post-World of Warcraft world saw Star Wars: The Old Republic get a little overlooked in some ways. 
But to Bioware's credit, the developer kept adding content to it, including in 2022 with the Legacy of the Sith expansion.  What we now have is a huge online multiplayer RPG with a rich story and a fantastic vein of Star Wars pseudo lore to tap into. 
The relatively cartoon-like graphics keep it feeling less dated that one might think, and it still plays well in that classic party-based format. If you have the time and inclination, then this is definitely a Star Wars game worth checking out. Just bear in mind, only the base game is free, as you'll need to pay for high-level story packs.