What are the best upcoming games this year? If you're anything like us, you're time is already stretched trying to play all the great games out right now… but it's not slowing down any time soon. Hope, anticipation, agony, and elation (plus exhaustion) – it's the endless cycle of emotions we go through during the annual PC release schedule.
Year in, year out, games are produced in such varying degrees of quality that not a single one of them is destined for certain success. some of the best PC games of all time are released alongside utter disasters, series are born while others dwindle, and occasionally a game actually lives up to our expectations. Below you'll find all the upcoming PC games you should keep on your radar, including horror games, that highly anticipated space game, and story games, as well as their expected release dates.
Here are all the best upcoming PC games:
Remnant 2
With the emergence of many Souls-like games over the years, some had the need to make their gameplay more distinct compared to the competition. Remnant: From the Ashes had players team up to fight against hordes of horrors from another dimension unleashed by an ancient evil, but the key hook was that players used conventional firearms to deal with them.
Remnant 2 expands on this with multiple archetypes to vary gameplay and new monsters to overcome. If you're on the fence regarding the sequel, you can check out our Remnant 2 preview from when we played the game at GDC and our Remnant 2 system requirements guide for any upgrades you need to invest in.
Remnant 2 release date: July 25, 2023
Texas Chain Saw Massacre
The Texas Chain Saw Massacre is the next PC release we're most excited for following July's lull and brings the terrifying and raw 1974 movie to the asymmetrical horror genre. Yes, it's already there if you include Bubba in Dead By Daylight – see where he sits in our DBD killers tier list – but this game is all about him and his murderous family… even Grandpa makes an appearance.
Made by Sumo and Gun Interactive – the latter team brought us Friday the 13th The Game – Texas Chain Saw Massacre gives you the choice to play as one of the members of the family or one of a roster of brand-new survivor characters or "victims" as they're known in-game, but we don't like how bad that makes our odds sound. As a "victim" running around maps that are stunningly faithful to the film, don't stop taking in your surroundings because there's likely a killer behind you. Instead, keep your wits about you as you look for fuses, boxes, and generators to make your escape. As the killer, listen out for those pesky teenagers, and make sure all exits are secured.
Baldur's Gate 3
The long-awaited end to Baldur's Gate 3's early access is in late August, and it's one of the most anticipated RPGs of the year. The third iteration continues the story that put BioWare on the map, though it's now Larian Studios developing the follow-up. Those on the fence need not worry, as Larian has a good reputation with the critically acclaimed Divinity: Original Sin series.
Based on the D&D 5th Edition ruleset, this team-based RPG can become a multiplayer experience, with party members splitting off to accomplish their own goals. If you've been itching to return to the Forgotten Realms and reunite with the likes of Minsk and Boo, then get the lowdown on Baldur's Gate 3 races and which of the Baldur's Gate 3 classes you'll pick for your party.
XDefiant
Ubisoft's upcoming arena shooter will see 6v6 teams of 'Defiants' duke it out, using customized loadouts and powerful abilities unique to the 'faction' you choose. You can change your loadout each time you respawn to adapt to the fast-paced battles as they develop. The game will be free-to-play, dropped the Tom Clancy brand, and announced an open beta test.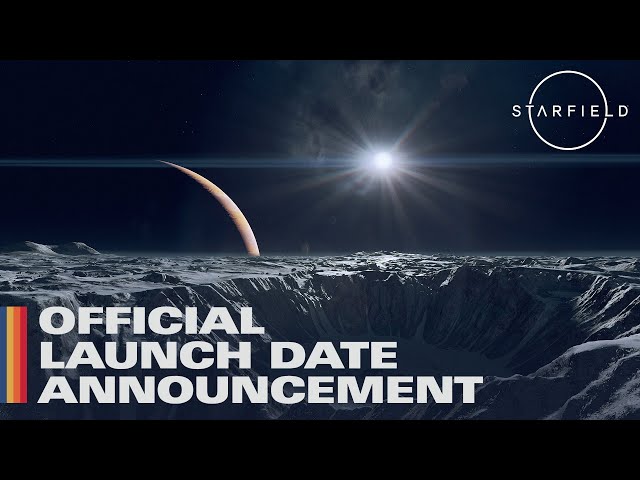 Starfield
When Bethesda took to the stage at E3 2018, The Elder Scrolls 6 was not the only major surprise reveal. Not only is the studio taking to the stars in their upcoming space game, but it's also much further along than the company's famous fantasy series. We got plenty of revelations about Starfield's gameplay and universe during the Xbox and Bethesda Showcase 2022, including the Starfield ship designs, cities, and factions we can expect to encounter on our journey to various planets.
In typical Bethesda RPG game fashion, your spacefarer is a blank slate you can shape with Starfield skills, traits, and backgrounds. As part of the Constellation, we'll be navigating the Settled Systems to uncover humanity's greatest mystery. Suffice it to say, it's got our interstellar interest piqued. If you're struggling to temper your excitement ahead of the Starfield Direct in June, our list of the best games like Starfield is sure to tide you over for a while.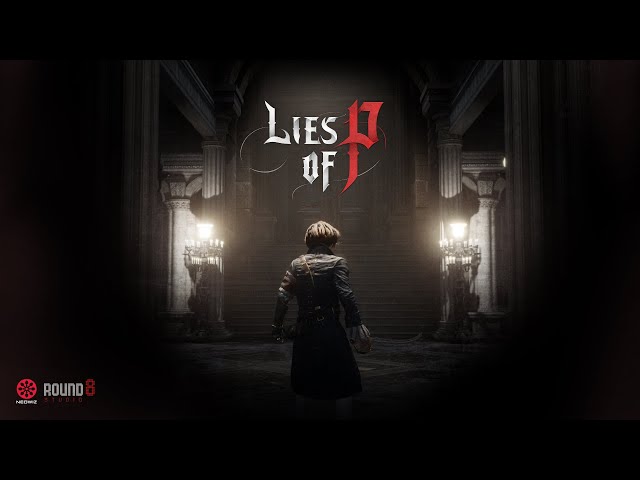 Lies of P
As PCGamesN discovered in our preview at Gamescom last year, Lies of P puts an action soulslike spin on Pinocchio that'll immediately pique the interest of Bloodborne fans. In this gothic retelling of the fairytale classic, Pinocchio is a mechanoid puppet on a quest to find Geppetto and become a real boy. The premise is immediately familiar, though the execution is altogether new. Your journey across the blood-soaked city of Krat will find you going up against an army of automatons hellbent on bringing your quest to a premature end.
This iteration of Pinocchio comes armed and dangerous with a variety of weapons that can be combined into new and nightmarish creations to destroy anything standing in your way. Lying also plays a part in this grim retelling, helping you shape the outcome of quests and the action-adventure game's ending. We've not seen hide or hair of a horrifying donkey transformation on the cards for Pinocchio in any of the gameplay trailers released thus far, but we're banking on a reference somewhere.
Lies of P release date: September 19, 2023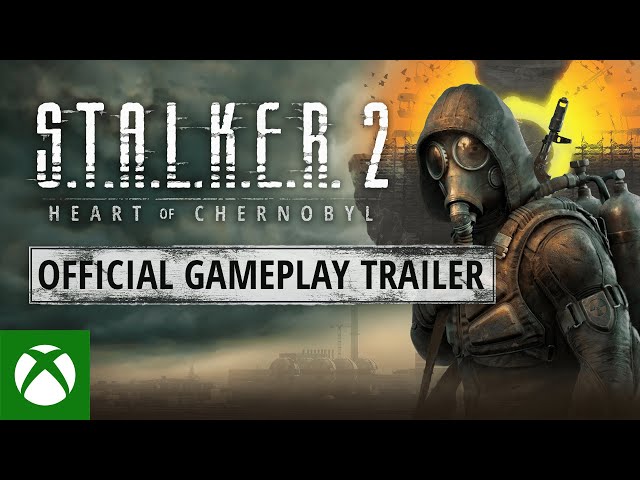 Stalker 2
Besides the Facebook announcement from GSC Game World owner Sergiy Grygorovych that Stalker 2 is in development, we know barely anything about the upcoming survival horror game sequel. All we have is an official site with a few trailers. This isn't the first time the game has been in production, but fingers crossed everything goes swimmingly this time.
Homeworld 3
Homeworld, the beloved series of real-time strategy games, is getting a long-awaited third installation. Homeworld 2 was released almost 18 years ago, but in recent years, the positive reception to the Homeworld Remastered Collection and prequel Homeworld: Deserts of Kharak has encouraged publisher Gearbox and developer Blackbird Interactive to work on an official sequel. Expect more tiny ships gracefully swooping through the vastness of space and a "ballistics-style weapon system similar to Homeworld 1".
The Wolf Among Us 2
One of the more surprising updates from The Games Awards 2019 was the return of The Wolf Among Us 2. You can expect the same choice and consequence-style narrative experience of previous Telltale games. Don't expect it anytime soon, though, as developer LCG Entertainment has hit the reset button.
The Wolf Among Us 2 release date: 2024

Skull and Bones
Black Flag and For Honor meet for PvP sailing, piracy, and cannon-firing in Skull and Bones. With a familiar UI and control mechanism for anyone that's played Assassin's Creed's sea-bound adventure, it's no surprise that it's garnered a following of fans since its announcement in 2017. Unfortunately, it's been subject to continuous delays since then, with the latest delay providing a very rough estimate for this year or next. It's a shame, but one day we're certain we'll be able to sail the high seas and claim some booty for ourselves.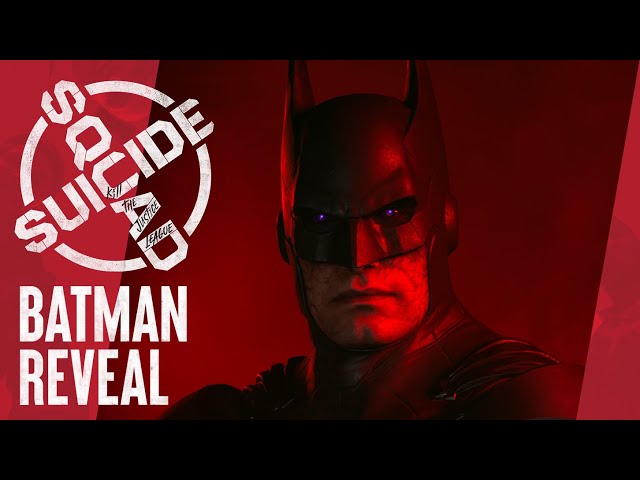 Suicide Squad: Kill the Justice League
We've been wondering what Batman Arkham developer Rocksteady is up to for years, and now we finally have our answer: a Suicide Squad game. We can't say it's the game we were hoping for, but Rocksteady has done a terrific job with the Batman license, so we're quietly confident. The latest we've seen is a trailer at The Game Awards 2022 that pays homage to the late great Kevin Conroy as Batman.
Avowed
We got our first proper glimpse of Avowed during the Xbox Games Showcase, and while everyone's attention may have been on a Bethesda-developed space game, Obsidian's fantasy RPG adventure has all the hallmarks of a fun romp across the Pillars of Eternity world. Will you use your magic powers and competent swordsmanship for good, or will you terrorize the land with evil intent? It may be a while until Elder Scrolls 6, so this is the next best thing, even if it's not an open-world game.
Grand Theft Auto 6
The long and short of it is, while we've seen leaks of this hotly anticipated action game, we know next to nothing else about it for sure. We know it's coming sometime between 2024 and 2025, and it's likely to have a Vice City setting with two playable protagonists with a Bonnie and Clyde relationship, but that's it. We'll bring you more when the game is officially announced.
The Outer Worlds 2
Obsidian's hit retro-futuristic roleplaying game is getting a sequel. The teaser trailer doesn't tell us much, simply showing off exotic alien landscapes and futuristic combat, but with a wry, self-aware voiceover telling us "the developers haven't finished the [main character's] design, or finished the story, or finished any gameplay that's actually ready to show". We don't have any more details, but we'll update you as soon as we learn more.
The Outer Worlds 2 release date: TBC
The Elder Scrolls 6
Bethesda finished its E3 2018 conference in the best way possible by announcing the upcoming PC game we all wanted: The Elder Scrolls VI. With only a teaser trailer of some rocky hills, ruined castles, and coastlines to go on, we're still waiting on a setting and a launch window.
We didn't hear anything more at the following E3, really. Game director Todd Howard let us down early at E3 2019 to say there wouldn't be any further news on The Elder Scrolls 6 and Starfield but stressed that Bethesda is "still hard at work" on both of them.
Vampire: The Masquerade – Bloodlines 2
It's been nearly 19 long years, but we finally have a sequel to the cult classic bloodsucker. The sequel takes us to Seattle, but the land of coffee and grunge has been given a coagulated coat of crimson as you unravel another rich mystery.
Yet, while the original is remembered fondly for its engrossing narrative, it remained rife with bugs and disappointing combat. Luckily, Vampire: The Masquerade – Bloodlines 2's gameplay plunders immersive sims such as Dishonored 2 and Deus Ex to make its vampiric fisticuffs just as engaging as its story. Following a switch of developers, the release date has been pushed back, but we're more than ready to sink our teeth in when it finally arrives.
Vampire: The Masquerade – Bloodlines 2 release date: TBC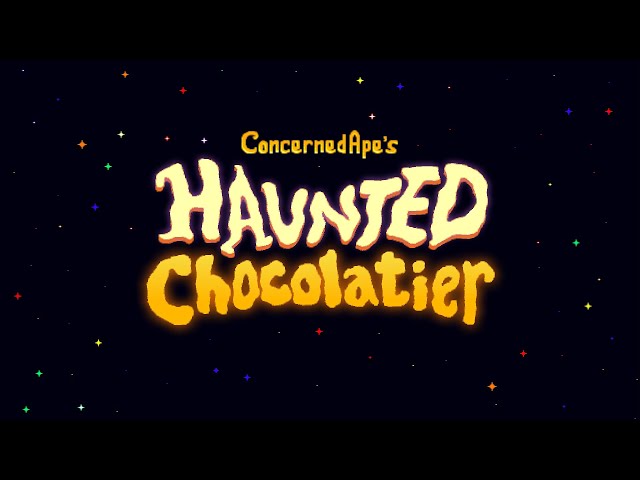 Haunted Chocolatier
The next game from Stardew Valley developer Eric 'Concerned Ape' Barone has been announced, and it's set in an enchanting fantasy town with plenty of spooky goings-on. It shares Stardew Valley's charming pixel-art style, though the gameplay focuses on combat rather than farming. As the eponymous chocolatier, you'll be tasked with fending off slimes to harvest ingredients for intricate chocolate creations, which you can sell and display in your own chocolate shop. There'll also be plenty of characters to meet along the way, though relationships may play out slightly differently than in Stardew. Unfortunately, there's been no further word on when we can expect to get our sticky hands on Barone's upcoming relaxing game, but one thing's for sure: the day we open our chocolate shop can't come soon enough.
That's a lot of games to get excited for – luckily, our anticipation levels are boundless already. Of course, it's tough to keep up with games as they come out, let alone remember the games we should save for. If you're not looking to break the bank, we have a list of the best free PC games you could be playing while you wait. For now, perhaps if you keep reading this list, the games you want will come out quicker. It's worth a go, at least!