GTA Online is a game that first came out in 2013, so getting new content in 2023 is unexpected for some players. Many online multiplayer games have a short life expectancy, so it's not unusual for them to die after a few years.
Even Grand Theft Auto 4's multiplayer game mode didn't get nearly as much content to last this long. Best of all, it doesn't seem like Rockstar Games is slowing down anytime soon with GTA Online.
Some people may feel like this game has been milked too much and want GTA 6 instead. However, there is no denying that this multiplayer title has been a smash hit thus far.
Millions of people have played GTA Online, generating an absurd amount of money for Rockstar Games thus far with its microtransactions.
Note: Some aspects of this article are subjective.
---
Why GTA Online is still relevant in 2023
GTA Online will continue to get updates in 2023, at the very least, based on what design director Scott Butchard said in an interview with GamesRadar:
"We've got a bunch of ideas in the works right now, all the way up until the Holidays at the end of the year, so please stay tuned!"
That assures that this game should continue to receive weekly updates and even minor holiday ones. It's also likely that another big update similar to Los Santos Drug Wars will come out later in the future since most years have featured at least two major DLCs. Some players might wonder why this game still gets so much attention on the eve of its ten-year anniversary.
---
GTA Online's popularity in 2023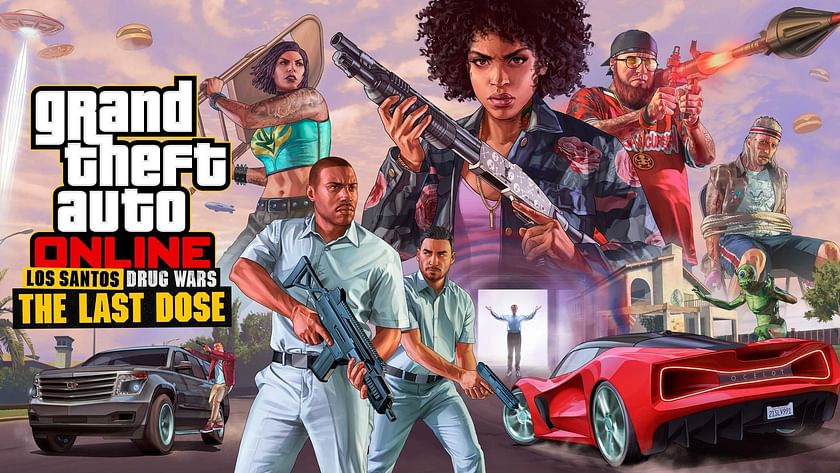 The game is available on three generations of consoles. While the PS3 and Xbox 360 ports are dead, everything else is up and running. The PS5 and Xbox Series X|S are this title's latest versions and have a few unique features missing from previous ports.
It is worth noting that this game's PS4, Xbox One, and PC versions still received most of the new content offered thus far. They usually just lack HSW-related features or select clothing. Otherwise, it's the same game that fans know and love.
GTA Online is incredibly popular for many reasons, such as:
Lack of competition: The unique Grand Theft Auto sandbox gameplay is only replicated by GTA RP.
Popularity of Grand Theft Auto V: The single-player game was incredibly popular, which helped ensure that gamers would try out its multiplayer equivalent back in 2013 up to this day.
Regular updates: Most weeks have a weekly update, while major DLCs usually come twice a year.
A ton of content: It's easy to sink hundreds of hours into this game and still have plenty to do.
Much of the new content has been drip-fed in recent months, which means later parts of this year will likely follow a similar formula. GTA Online's popularity should remain as long as GTA 6 doesn't come out anytime soon with its own multiplayer game mode.
Poll : Do you plan on playing GTA Online until the day Rockstar Games shuts down the servers?
0 votes